Have you heard about Superbeets?
This is an all-natural supplement that claims to offer you the power of three whole beets just in one single serving.
As you probably know that beet is a detoxifying and heart healthy superfood.
Now, you can get the powdered form of beet juice extract through this formula. Please note that this supplement is made from non-GMO, US-grown, and high-quality beets.
If you are interested to know more about this supplement, how it works, and its health benefits, then please check out the Superbeets review below for all the details.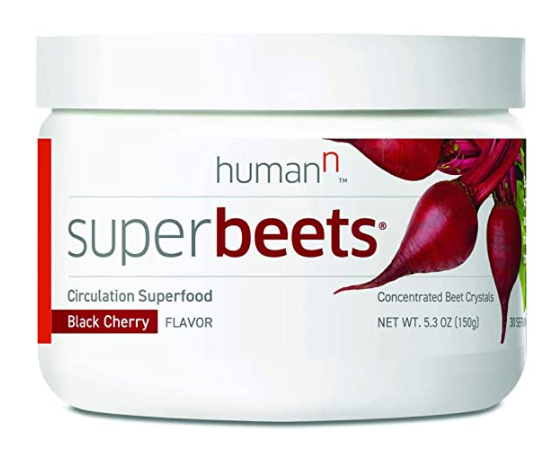 Key Features
Increase nitric oxide levels in your body
Foster nitric oxide production
Maintain healthy blood pressure levels
Ensure healthy circulation
Support heart health
Boost energy levels
Superbeets Review: Who Is Behind This Supplement?
The supplement is designed by a company, named as HumanN.
They have come up with "nitric oxide-based" dietary supplement like non gmo beetroot powder.
The best part about this beetroot powder is that it's backed by 15 years of research. The product has undergone various clinical trials and it ensures excellent health benefits, such as it can lower blood pressure, boosts energy and stamina, and improve circulation.
Superbeets Ingredients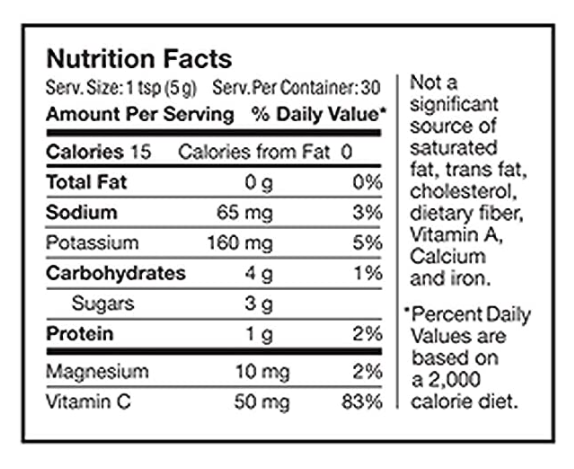 Super beetroot powder is made of one key ingredient i.e. non-organic beetroot powder. According to the supplement facts, the product contains the following ingredients…
Non-GMO beetroot powder
Malic acid
Natural apple flavor
Stevia leaf extract
Magnesium ascorbate
Additionally, it's available in another exciting flavor i.e. Black Cherry flavor.
Beetroot Powder
As you already know that beets contain dietary nitrates. These dietary nitrates are converted to nitric oxide in the body.
Beets are a potent source of antioxidants and phytochemicals. They protect your body from oxidative stress.
Beets have another unique compound i.e. betalains. This compound is responsible for the vibrant red color. You may not find this compound in any other fruits or vegetables.
Beets will offer you the following health benefits, such as lowering blood pressure and preserves the nitrate and antioxidant content in your body.
Malic Acid
Note, this is a common food additive that is included in Superbeets powder. This additive imparts the overall tartness. It's particularly added to suppress the unpleasant earthy flavor of beets.
Natural apple flavor/black cherry flavor
Many of you may not like the unpleasant earthy flavor of beets, isn't it? Personally, I even do not like beet's original flavor as such. But, no worries!
Superbeets powder will not mimic this flavor. That's because — natural black cherry/apple flavor is particularly added to mask the unwanted flavor of beets.
In this context, please note that the formula of superbeets powder maintain its original health benefit profile. In fact, you will get benefits equivalent to having three whole beets just in one single serving of superbeets powder.
Stevia Leaf Extract
This ingredient has been added to this supplement in order to bring the sweetness. This will improve the taste-profile of SuperBeets. Please note that it's a popular sweetener agent.
This ingredient is purposely added in Superbeets powder to enhance the taste, without adding any sugar content.
Magnesium Ascorbate
Please note that this is nothing but vitamin C. It's not non-acidic.
Does Superbeets Powder Work?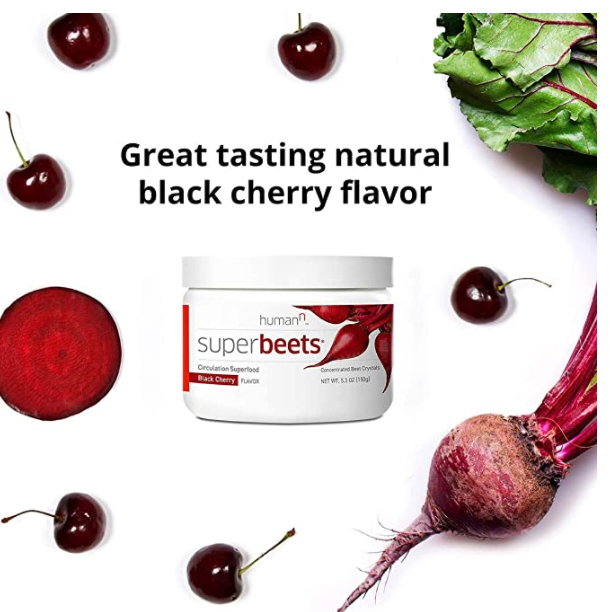 SuperBeets powder is a pretty well-known supplement that's made from dehydrated and crystallized beets.
Please note that beets have high levels of nitrates that will be converted to nitric oxide.
Nitric oxide offers several health benefits, such as protecting your cells from any damage and relaxing your blood vessels. At the same time, it can help decrease your blood pressure and improve circulation
SuperBeets is intended to provide all the aforementioned benefits of nitric oxide without making people drink raw beet juice or eat beets.
Superbeets Powder Health Benefits
i) Lower blood pressure:
SuperBeets can lower your blood pressure. Note, this claim is based on research of beetroot juice.
Since SuperBeets powder has nitrates and many other nutrients, it can help lower blood pressure just as the raw beet juice does.
Research suggests that beetroot powder will increase your blood nitrate levels and lower systolic blood pressure.
ii) Improve heart health
You will be happy to know that beets may promote heart health.
Note, SuperBeets powder supplement supplies nitrates to your body, it will also decrease triglycerides in your blood. As a result, you will witness reduced risk for heart disease.
Additional research have further suggested that beets contain antioxidant pigments i.e. betalains. Note, it may help protect against cellular damage and also prevent the oxidation of LDL cholesterol or bad cholesterol. Note, LDL cholesterol is the main cause of heart disease.
iii) Protection against cancer
Compounds available in beets can provide protection against cancer.
According to a recent study report, beetroot extract can decrease the growth of prostate cancer cells by as much as 12.5% in 1 week.
The cancer-fighting effects of beetroot are really amazing.
iv) Improve your overall health and athletic performance
The nitrates in beetroot will not only improve blood flow, but also it will lower blood pressure. In this way, it will improve your overall health. Specifically, if you are an athlete, the product will be really helpful as it can improve your athletic performance and exercise endurance.
Superbeets Dosage Guidelines
According to the brand, you are recommended to take 1 teaspoon or 5 grams of the powder each day. You can mix it with a plain glass of water.
Note, the product comes with a 150-gram canister pack. Each pack will last for a one month. The cost of 30 servings is $39.99.
How to Buy Superbeets?
Super Beets can be purchased via Amazon.com or through HumanN website. Other buying options include Walmart.com and GNC.
Super Beets Side Effects
SuperBeets is unlikely to create any side effects in healthy people. The product is tested for safety.
However, please make sure to follow the correct dosage guideline.
Please note that it is vital to consult your doctor if you face any discomfort or problem. The most common disadvantage of the product is its displeasing taste which is now somehow balanced through Black Cherry flavor.
Another side effect is that you may experience a slight pink or reddish color that can appear in your urine or stool.
Super Beets Customer Reviews
SuperBeets has received fairly mixed reviews from customers.
Most of the positive reviews of SuperBeets talk about the quick and noticeable energy boost. For benefits like improved sleep, reduced blood pressure, and increased circulation can be observed as you continue intaking the product on a regular basis.
Bottom Line
Beetroot juice may lower blood pressure and also improve athletic performance. As SuperBeets powder formula is made of dehydrated beet crystals, it may provide the same benefits. You may also experience great energy boost.
The product is quite safe and it has almost zero side effects. The supplement is made by a reputed brand like HumanN.
Superbeets is a quality product with loads of positive reviews from customers who have experienced benefits.