Joe Wicks, also popularly known as 'the Body Coach' is a successful fitness trainer with millions of social media followers. He also has a collection of best-selling 'Lean in 15' cookbooks.
Joe saw his popularity boom during the coronavirus pandemic thanks to his online lockdown workouts for kids having started out his career handing out fitness class flyers outside Richmond train station. He took on the mantle of being the 'UK's PE teacher' while schools were shut.
On a mission to save people from the fad diet industry, he has offered his knowledge and advice on how to get fit without going hungry. Now he is a multi-millionaire with a glamorous model wife, gorgeous family and is set to release his 11th cookbook Feel Good Food.
Biography
Joe wicks was born on September 21, 1985, and raised in Epsom, Surrey. His father worked as a roofer and his mother was a social worker.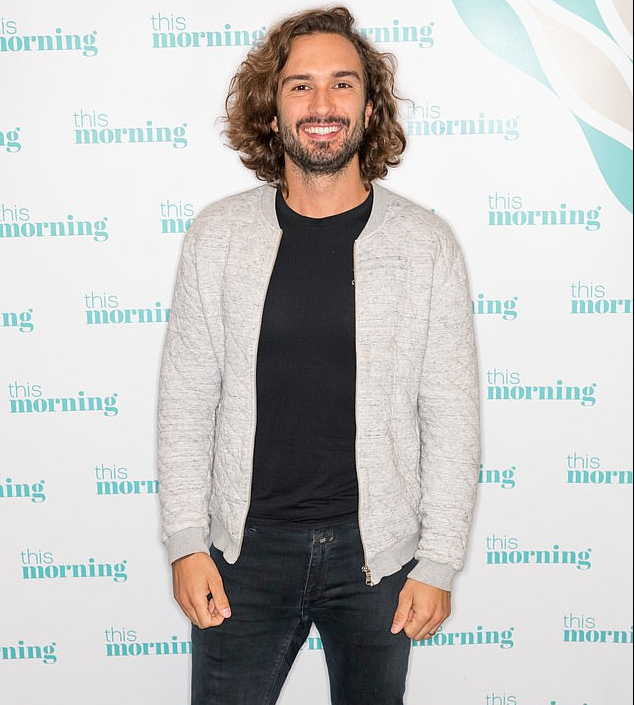 Joe grew up alongside his two brothers, Nick and George, on a council estate in Surrey. He went to Blenheim High School and then to NESCOT technology college – both of which were in Epsom.
After college, he moved from Surrey to study sports science at St Mary's University in Wickerham. This degree set the foundation for what would become a successful career in fitness.
Wicks got married to glamour model Rosie Jones in June 2019. They have three children; a daughter born July 2018, a son born December 2019, and a second daughter born September 2022.
Wicks was appointed Member of the Order of the British Empire (MBE) in the 2020 Birthday Honours for services to fitness and charity.
Charity
In November 2020, Wicks completed a 24-hour workout challenge which raised over £2 million for BBC Children in Need. Blue Peter awarded him a Gold Blue Peter Badge as a thank you on behalf of Children in Need.
In June 2021, Wicks became Patron of The Amber Foundation, a youth homeless charity. Surrey-born Wicks first became aware of The Amber Foundation after his mother, a social worker, started to work with some of the residents at their site near Dorking in Surrey. Since then, Wicks has visited the center on a number of occasions, donating fitness equipment and giving advice on physical activity and nutrition
Joe Wicks success
After graduating from university with a degree in Sports Science, Joe Wicks' parents lent him £2,000 to set up his own business as a personal trainer. He began by handing out flyers outside Richmond Tube Station in South-West London, encouraging people to come to his boxing fitness bootcamps. He was one of the first people to get on board with high intensity interval training workouts.
In 2014, while running his business in Richmond as a personal trainer and online Nutritional Coach, Joe started posting short 15-second clips of recipe videos on social media. It quickly gained him national attention as his follower account started to climb and more people became interested in his workout classes.
Speaking to The Mirror in 2018, Joe said, "I remember I was really upset because I didn't have any clients and I thought I'd never be able to pay my parents back. But I loved personal training, I instantly thought, 'This is what I'm supposed to be doing,' and it all accelerated from there."
After eight years of hard work, Joe is one of the biggest names in the fitness industry. He has 4.3m followers on Instagram, where he still shares healthy recipes and workout tips as well as pictures of his family.
He's also amassed 2.79m subscribers on YouTube (as The Body Coach TV) with demonstrations of fat burning workouts that can be done anywhere. Alongside this, Joe has also presents his own show on Channel 4 called The Body Coach, has a podcast and he teamed up with children's TV cartoon Hey Duggee to launch The Workout Badges that children can earn through focusing on their fitness.
Joe is the only non-fiction author to have secured three number 1 titles in one year with The Shift Plan, The Shape Plan and The Sustain Plan.
The Body Coach is worth an estimated £13.7m ($18m) according to Wealthy Genius, accumulated from this numerous book and television deals, as well as through his 90 Day SSS Plan.
Joe's books include those in the "Lean in 15" collection(opens in new tab) – Shift, Shape and Sustain – which follow the same nutrition principles of his fitness plan. His other books, like "Joe's 30 minute meals" are collections of quick and easy(opens in new tab) recipes that prove you don't need loads of time to cook healthy and nutritious food.
Body Coach App
The Body Coach is a fitness and nutrition platform that delivers fun workouts and sustainable eating plans tailored to your specific needs. The Body Coach app offers an individually tailored diet plan, five workouts and two shorter workouts every four weeks that can be accessed at any time to do whenever suits you.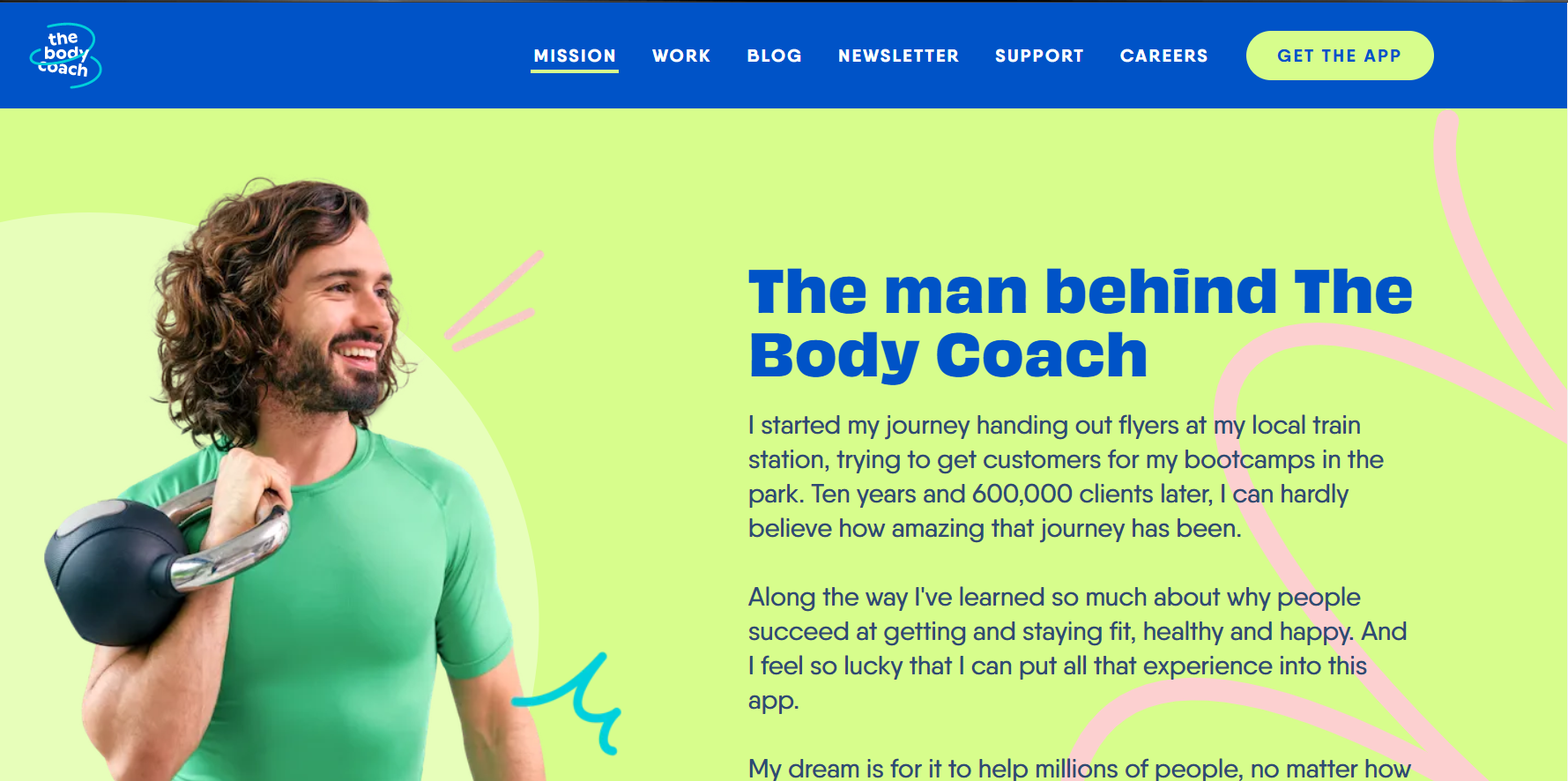 There is also a live workout section with upcoming workouts that enable you to train with Joe Wicks in real time.
The Body Coach app is made to help you smash your goals, feel amazing and just have positive energy.
How Does The Body Coach Work?
The Body Coach consists of 3 four week cycles complete exclusive high intensity workouts and easy to follow recipes tailored to 'your needs and your body'.
At the end of each cycle you will check in, providing feedback about how you are going, and the Body Coach platform will modify your cycles to ensure your continued progress.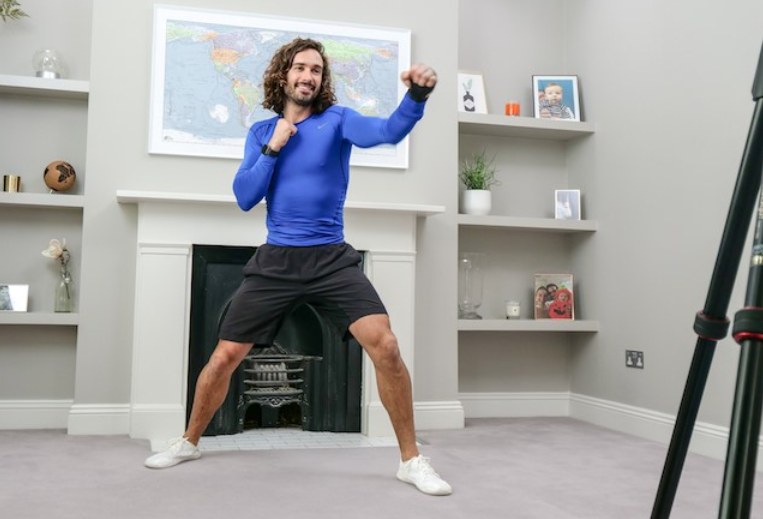 A Body Coach subscription gives you access to:
Live workouts with Joe each week
Access to Joe's January Bootcamp
Home workouts for all skill levels
A tailored meal plan
A planner to keep you motivated and accountable
Access to the Body Coach library of workouts and recipes.
How Much Does The Body Coach Cost?
A monthly subscription to The Body Coach will cost you $19.99. A quarterly subscription will cost you $54.99, which works out to be around $18.33 per month.
And a yearly subscription to The Body app will cost you $119.99 which works out to be around $10 pe month.
The Body Coach offers  new users a 7-Free Trial, giving you unlimited access to the Body Coach platform.
Joe Wicks Books
Veggie Lean in 15
Lean in 15: The Shift Plan is a bestselling diet book with a hundred flavor-packed vegetarian recipes, many of which are also vegan, plus three exclusive Body Coach HIIT workouts and a bonus abs workout.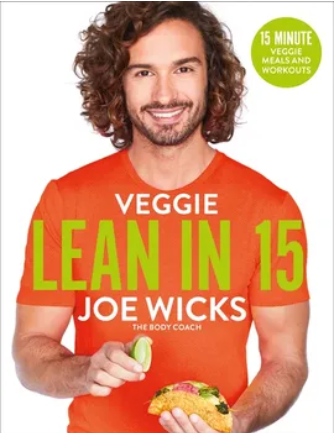 In this essential cookbook and exercise guide, he reveals how to SHIFT body fat and get the lean physique of your dreams by eating better and exercising less with his signature HIIT home workouts.
Another way to accelerate your losing weight is taking weight loss supplements like Lady Boss Lean and 18 Shake Meal Replacement.
Cooking for Family and Friends
This gorgeous cookbook features more than a hundred delicious and nutritious recipes that are perfect for sharing with the special people in your life.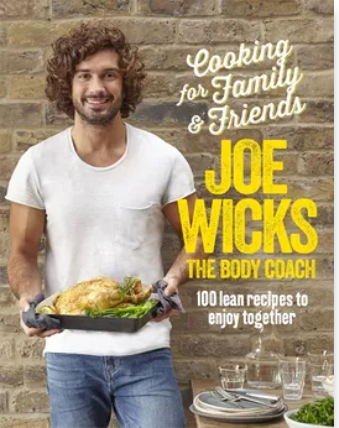 All of the recipes are organized into post-workout and reduced-carb chapters for those following Joe's eating plan.
Joe's 30 Minute Meals
Joe Wicks is here to prove that you don't need loads of time to cook great food. Joe's 30 Minute Meals is full of more than one hundred delicious, nutritious recipes that can be cooked in just thirty minutes.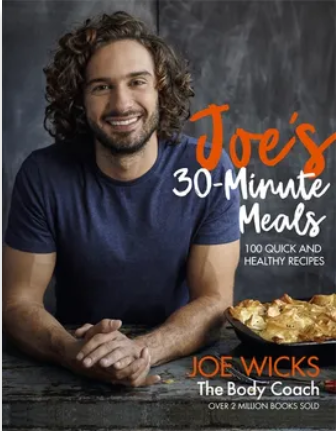 Most chapters are organized by main ingredient, making it easy to find a recipe for every auction, and recipes are labelled as reduced-carb or carb-refuel for those who are already following Joe's eating structure.
The Fat-Loss Plan
The Fat-Loss Plan is full of 100 brand-new delicious recipes and five speedy, effective HIIT workouts to help you achieve a fit, lean and healthy body.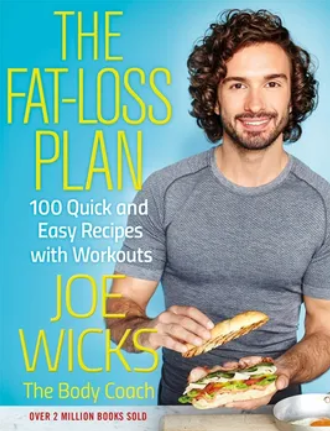 There is a combination of reduced-carb and post-workout recipes as well as snacks and sweet treats, all which can be made in fifteen minutes flat.
Conclusion
Joe is an inspiration to many having started out his career handing out fitness class flyers and finally getting a huge breakthrough during the pandemic.
Joe Wicks credits his troubled childhood as the motivation behind his success which is well deserved after years of dedication and discipline.