You've probably heard about the fitness model called Michelle Lewin from her fitness training programs or her appearances on various fitness magazines' cover pages.
If you have and are interested in finding more info about the fitness lifestyle expert, then keep reading this review of Michelle Lewin.
Who is Michelle Lewin
Michelle Lewin is a well-known Venezuelan fitness model and influencer who has more than 13 million followers on Instagram and over 390,000 subscribers on YouTube. The model regularly shares various workout routines, intense training exercises, recipes, and lifestyle content.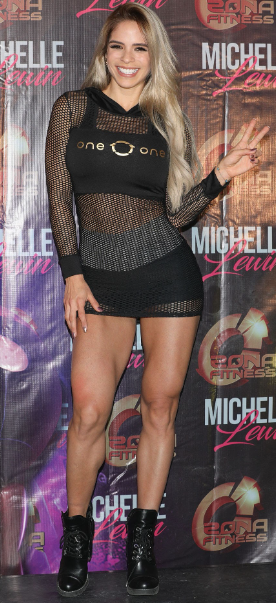 Michelle Lewin has an exciting modeling career in addition to establishing herself as a trusted fitness guru.
Michelle Lewin has her own website where she shares her journey on how she transformed herself from being a simple girl-next-door to one of the biggest stars in the fitness industry within just a few years.
In the early days of her career, she used to work in a local clinic in Venezuela. She cultivated a zeal and spirit that allowed her to become a total gym rat who offers training and workout programs to her subscribers all across the globe.
Speaking more about the modeling career of the fitness diva, not only she has received countless modelling requests, but also she has been featured in south beach Miami magazines.
On top of that, Michelle Lewin has participated in the next NPC bikini competition where she's delivered some remarkable performances. In addition, various supplement companies have approached her to promote and endorse their products.
She is also quite strict about her diet and in an interview, she revealed that her diet consists of meals like Oatmeal with Big Blend from Betancourt Nutrition, Ham with Swedish Crackers (Wasa), Chicken Breast with Brown Rice, Pork Chops with Salad, Beef with Asparagus & Spinach, Salmon with Broccoli, and Casein Protein Shake.
Michelle's Fitness Lifestyle Training Programs
Michelle Lewin follows a simple and straightforward fitness mantra: Train, Track, and Transform.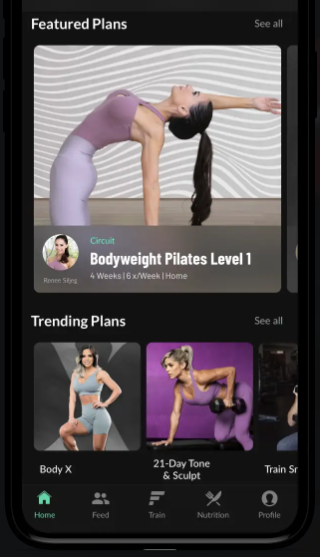 She is on the fitness app FITPLAN that allows you to train with her and even follow her step-by-step workouts on your phone. Here's the step-by-step guide on how to use the app to train with her:
Train with Michelle and follow her step-by-step workouts on your phone.
Maximize your fitness results with Michelle's expert HD video instructions.
Track your weights, repeat steps, and invest time to optimize your progress.
Become your best self in fitness, and keep it going.
Here are Michelle Lewin's top five fitness plans…
Home Workout
This workout plan is meant to be executed at home and it requires very minimal equipment.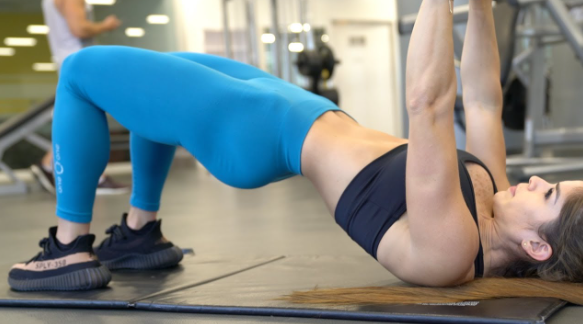 So, even if you do not have time to visit a gym, you can still try this workout routine with Michelle Lewin. This program goes on for a duration of nine weeks and you'll get guidance from Michelle four times every week.
Booty Perfection
This workout course is quite popular among women who want to get a toned and curved physique.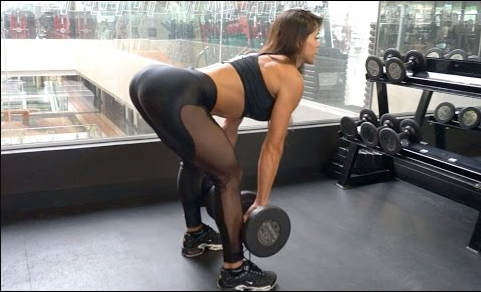 This workout regime is gym-based. The duration is for eight weeks and you'll meet Michelle three times every week. It is a nice blend of exercises including lateral raises, lunges, crunches, and other movements.
Tone and Tighten
The spinning classes exercise course is for everyone, irrespective of age. It's a gym-based program, where the course duration is just eight weeks and Michelle will be guiding you four times every week.
Pro Challenge
As the name suggests, this plan is for professional performers. This is an advanced level stair master, intensity high, and intense training program that requires full access to various gym equipment. The course duration is 12 weeks and you'll meet Michelle five times every week.
30+ Fitness
This program will give you access to 30+ fitness programs, all offered by Michelle Lewin. This plan is ideal for those who want to follow their fitness journey at their own pace. It includes both gym and home-based exercise programs.
Apart from the fitness regimes, the model also offers various diet and fitness recipes, salad meal options, chicken breast protein recipes, and more.
Michelle Lewin always insists that it is such a thrill to train her followers, which explains why she spends time helping them accomplish their fitness milestones.
Summary
From advanced muscle training programs and abs started bodybuilding exercises to home-based fitness regimes, Michelle Lewin has various workout programs for you. She has an inspiring career as a fitness diva, training coach, and gorgeous model.
She is based out of South beach Miami. She is quite popular on the FITPLAN training app with a wide range of subscription plan options, including a 7-day trial period, regular lifestyle content, and more.