Neuriva Plus is a brain boosting supplement.
This supplement is aimed to improve your overall brain function and the product has been reported to be effective for a majority of customers.
The product is being sold by a renowned company, Schiff Vitamins. The supplement is based on a nootropic supplemented capsule that will improve cognitive function.
To be more precise, the product aims to work in five specific areas, such as Accuracy, Focus, Learning, Concentration, and Memory.
Do you want to know more about Neuriva review? If yes, then you have certainly landed on the right page. Please keep reading and know more about this product in the sections below.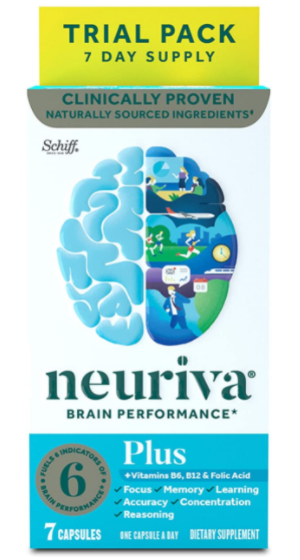 Neuriva Brain Performance Product: The Claims
Schiff Vitamins is the manufacturer of Neuriva supplements. The company has designed a blend of two main ingredients. The best part is that these ingredients have proven efficacy when it comes to increasing your overall cognitive performance naturally.
Schiff Vitamins also claims that the product features various clinically proven natural ingredients that can prevent memory loss that is often caused by aging. Although, there are no conclusive studies that can clearly demonstrate how this brain support supplement will help your brain to improve the performance.
Neuriva formula features many clinically proven, decaffeinated, and GMO-free natural ingredients. These natural ingredients will surely help support your brain performance, specifically brain derived neurotrophic factor. The product is now available in two forms:
Neuriva original
Neuriva plus
Key Ingredients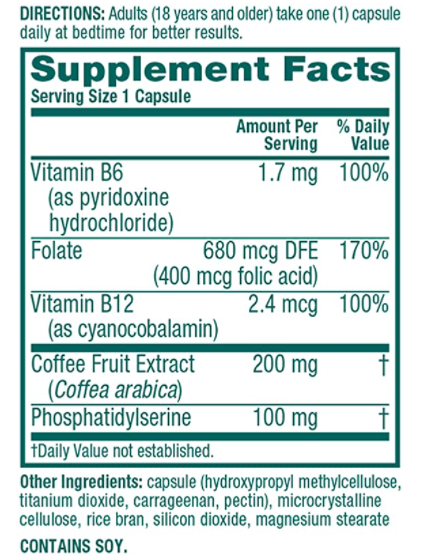 This supplement is based on two key ingredients, such as coffee fruit extract and phosphatidylserine. Let's now talk about the individual benefits of these two ingredients.
Whole coffee fruit concentrate:
Please do not get it confused with coffee beans. The ingredient has coffee fruit extract (alternatively known as coffee cherry). The fruit is extracted from Coffea arabica plant. It offers tremendous health benefits. That's why it's often promoted as a superfruit.
Coffee fruit extract has one key component i.e. polyphenols. This component can trigger and stimulate the production of Brain Derived Neurotrophic Factor (BDNF). A recent study report has shown that BDNF levels can be increased as much as 143% when you intake whole coffee fruit extract.
For your quick reference, BDNF is a neurotrophic protein. This protein will promote the health of your brain cells.
For example, it can support, grow, mature, and multiply your brain cells.
Plus, higher levels of BDNF will increase cell regeneration. What's more, it can also improve your brain power-cognition-focus memory-learning-accuracy.
Phosphatidylserine:
When it comes to Neuriva ingredients, another key ingredient is Phosphatidylserine. This fatty acid plays an essential role by keeping your mind sharp, focused, and offers you a good memory.
People who has already intaken phosphatidylserine have witnessed noticeable benefits when it comes to improved mental agility, awareness, and even short term memory. It will increase brain performance and memory.
The main ingredients are phosphatidylserine and coffee fruit.
Vitamin B6:
Vitamin B6 ensures many beneficial functions, such as improvements to your brain function and ensure greater memory retention. That's why you must include this particular ingredient in your daily diet.
Deficiency of vitamin B6 will lead to a critical illness i.e. dementia.
Other ingredients in this original brain health supplement formula include: rice bran, folic acid, sharp PS, neurofactor, microcrystalline cellulose, capsule, and silicon dioxide.
For your quick reference, neurofactor is a term that talks about a few intermingled different polyphenols which are mainly extracted from the natural plant source. These neuro factors can encourage and enhance the growth and production of brain cells.
Plus, it builds communication between our brain cells for effective understanding, better focus, and more concertation. Regular intake of this brain supplement will increase the wakefulness of your brain, boost your motivation levels, improve the learning capacity, and
Neuriva: How Does It Work?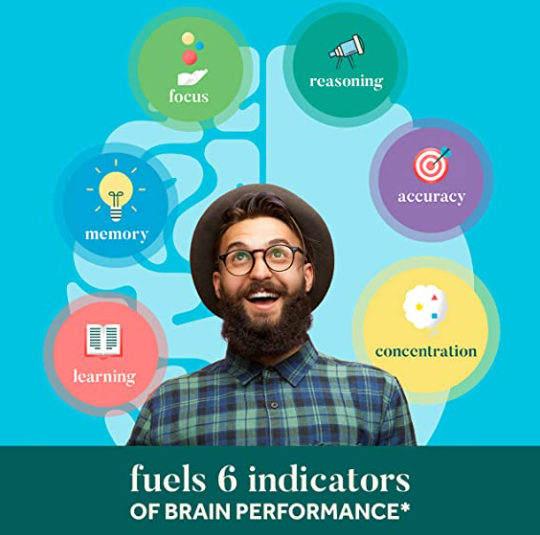 The formula of Neuriva supplement is so effective. It contains various potent ingredients that will provide you excellent benefits in the following five sectors…
Enhanced memory focus
Enhanced learning
More Accuracy
Increased nerve growth factor
More concentration power
Unfortunately, as we age, our brain loses its sharpness, focus, accuracy, memory, concentration, and learning functions. To overcome such cognitive decline of your brain functions, powerful supplements like Neuriva Original Brain Performance supplement will be app. Neuriva will promote your long term brain health.
Is Neuriva Safe and Legit?
Neuriva is made of all natural and safe ingredients. The product is 100% legit.
However, please remember that it can't treat, diagnose, or prevent any disease. It's basically a supplement that promotes and supports your brain performance and cognitive functions.
Neuriva Plus Side Effects
Since the product formula is made of all natural and safe ingredients, we have not found any reported any side effects.
Nevertheless, you must ask your healthcare provider before intaking any supplement. Do not use this particular product if you are pregnant, you are under 18 years of age, or you suffer from any health disorder.
How to Take Neuriva?
Let's come to the dosage guideline of Neuriva. You need to intake one capsule daily at bedtime.
Please note that the timing really matters. Neuriva packaging has clearly mentioned that one should take this nootropic supplement everyday at night just before going to bed.
Please note that when someone is asleep, the BDNF portion will increase in the body. In this way, it will increase the efficiency of our brain cells. The best part is that Neuriva brain performance original offers you increased BDNF which will, in turn, improve your brain function.
Neuriva Customer Reviews
Neuriva has received great customer reviews and feedbacks so far! The people who have used this product are indeed happy with its performance.
While the product has received pretty positive feedback, but some people has also mentioned that it's not a one-size-fits-all solution.
Neuriva Pricing
Neuriva is available in two different size options, such as 7 count pack and 30 count packs.
For the 7 count pack, it will cost you around $12.
For 30 count pack, the cost is around of $30.
Where to Buy Neuriva?
You can purchase Neuriva through their official website.
You may also purchase it via Amazon or Walmart as well. If you are planning to purchase it from any websites, then please do not forget to check the customer reviews to ensure the product is genuine.
Bottom Line
Let's now have the final verdict for Neuriva.
It's indeed one of the best and most popular brain health supplements. The brand has shared detailed ingredients list. The ingredients in neuriva are tested and verified and they have proven benefits when it comes to improving your brain functions.
To be more precise, coffee cherry (neurofactor) and plant-sourced Smart PS (phosphatidylserine) can impose positive effects on the brain cell performance. It supports six different indicators of brain performance: learning, accuracy, focus, memory, concentration and reasoning.
It contains vitamin B6, B12, and folic acid. This Neurofactor is extracted from the Coffea Arabica plant and it can increase increase levels of BDNF.
The company has even provided you a great offer i.e. you can download the brain gym app for free from the App Store or Google Play. This app will help you assess your brain performance skills and build an effective brain fitness routine.
One good part about this product is that it comes with a 7-day trial pack. You can give it a go. This trial pack is a great option to assess the product before purchasing it.