Bloom Nutrition is a dietary supplement brand that sells a wide range of products from workout supplements like pre-workout to general wellness supplements like greens powders.
The Greens & Superfoods powder is the company's best seller and has gone viral on TikTok, according to Llewellyn. It is a greens supplement designed to boost gut health, digestion, immunity, natural energy levels, and prevent bloating. Bloom Nutrition also sells collagen, pre-workout, protein and vitamin supplements.
Bloom Nutrition was launched in 2019 by a married couple Mari Llewellyn and Greg LaVecchia. The company was born out of Mari's own history of struggling to lose weight. They started the brand to help women manage their weight effectively by providing accessible, tasty superfood bloom supplements to fuel their fitness journeys.
Bloom Nutrition Greens and Superfoods is a superfood formula packed with over 40 ingredients, including greens, fruits, digestive enzymes, probiotics, adaptogenic herbs, and antioxidant-rich ingredients.
In this Bloom nutrition review we do a deep dive into the key ingredients and components in Bloom Nutrition greens as well as their role in producing general well-being and promised additional benefits.
Is Bloom nutrition worth buying? Let's dive into this Bloom nutrition review so you can find out if it's worth adding to your supplement routine.
What is Bloom Nutrition?
Bloom Nutrition Greens and Superfoods is a superfood formula packed with over 40 ingredients, including greens, fruits, digestive enzymes, probiotics, adaptogenic herbs, and antioxidant-rich ingredients.
Greens Powder Supplements have been found to improve overall health. Bloom Nutrition is meant to be one of such supplements.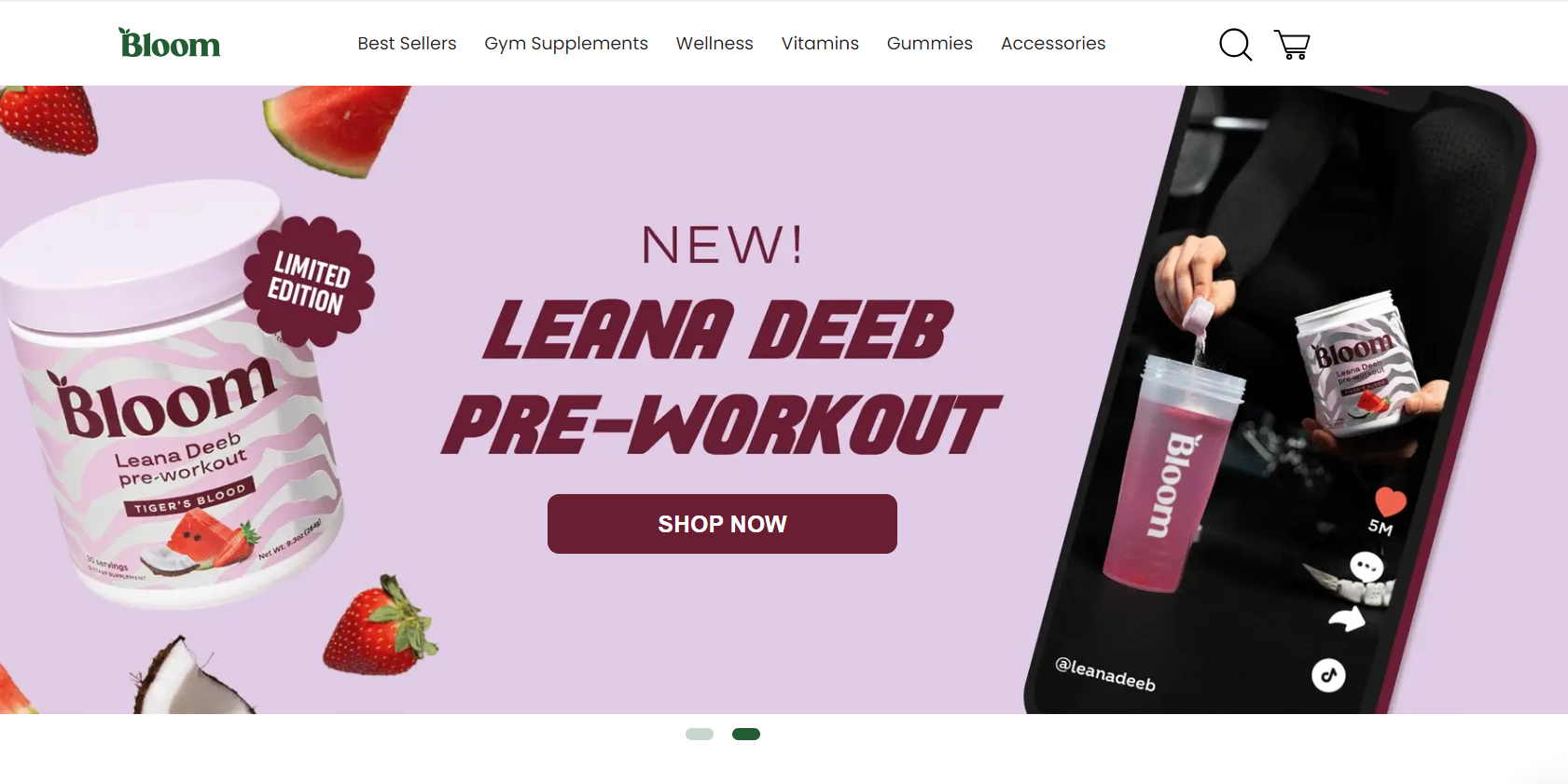 The formula not only boosts the nutritional intake of the consumer, but it also provides a variety of health benefits. The brand claims that it will boost the immune system, increase energy levels, and support the digestive system.
Bloom Nutrition Greens & Superfoods is designed to be a super convenient way for you to get in your fruits, vegetables, and other nutrients with just one scoop a day.
In addition, it comes in five flavors, without any of the grassy taste common in other greens powders. Bloom Nutrition Greens claims to be gluten-free, dairy-free, and soy-free. Although, it is made in a facility that processes nuts and dairy products.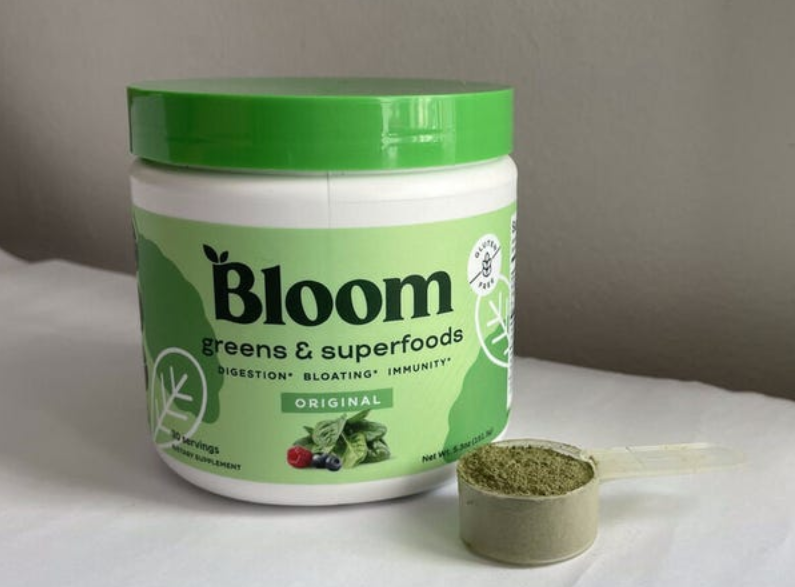 Bloom Nutrition Greens is not FDA-approved since the FDA doesn't regulate or approve dietary supplements. The product, however, is manufactured in a cGMP (Certified Good Manufacturing Practices) facility, which must operate by standards set by the FDA. The facility also processes nuts and dairy products, according to Bloom's FAQ page.
The Bloom Nutrition Greens ingredients are split into seven blends: Fiber blend, green superfood blend, pre and probiotic blend, fruit and vegetable blend, Antioxidant blend, digestive enzyme blend and adaptogenic blend. It is difficult to determine the exact quantities of each ingredient.
Bloom Nutrition Founders
Mari Llewellyn and her husband Greg LaVecchia, co-founded Bloom Nutrition in 2019, whose supplements are distributed nationwide. Mari is a content creator on YouTube, Instagram and TikTok. She is also the creator of the Slay App which is a digital workout program.
At 250 pounds, Mari hit rock bottom, both mentally and physically. She decided to take ownership of her health and with the help of Greg she was able to lose 90 pounds and finally find self-love. Fitness helped Mari evolve into her highest self and she was inspired to help other women do the same.
During her journey, she struggled to find health supplements with high quality ingredients that tasted delicious and also didn't trigger her anxiety. That is where Bloom was born an approachable and delicious health supplement designed to fuel your fitness journey and give your body the nutrients it needs to bloom.
Bloom Nutrition Ingredients
As we have mentioned earlier, Bloom nutrition greens contains 7 blends.
We will look at the constituents of each blend. These are:
Pre and Probiotic Blend
Green Superfood Blend
Fiber Blend
Fruit and Vegetable Blend
Antioxidant Beauty Blend
Digestive Enzyme Blend
Adaptogenic Blend
Also included in Bloom Nutrition Greens is:
Stevia Leaf Extract
Natural Flavors
Citric Acid (in the Bloom Nutrition Greens Citrus and Mango varieties)
Pre and Probiotic Blend
The Bloom Nutrition Greens + Superfoods Pre & Probiotic Blend is made of blue agave inulin, Bifidobacterium bifidum, lactobacillus rhamnosus, and lactobacillus acidophilus.
Blue agave inulin
Blue agave inulin is a nutrient-dense, highly soluble sweetener that can be substituted for sugar in a variety of foods and beverages. Among other things, blue agave inulin is known for its potential digestive health and blood sugar benefits. Inulin from Blue agave is a type of prebiotic fiber. It may help promote the growth of good bacteria in the gut. It seems to benefit digestion, fat metabolism, and blood sugar levels.
Bifidobacterium Bifidum
A probiotic bacterium that studies suggest has a positive impact on bowel function, immune function, protecting against diarrhea and antibiotic side effects.
Lactobacillus Rhamnosus
A probiotic bacterium that lives in the gastrointestinal tract. Its health benefits include relieving IBS symptoms, treating diarrhea, strengthening your gut health, and protecting against cavities.
L. rhamnosus is available as a probiotic supplement and found in some dairy products.
Lactobacillus Acidophilus
L. acidophilus is a probiotic bacterium that's normally found in your intestines and crucial to health. Due to its ability to produce lactic acid and interact with your immune system, it may help prevent and treat symptoms of various diseases.
It is commonly added to food and dairy products. These sources of good bacteria have been shown to improve the number of probiotics in the gut.
They can also decrease pathogenic bacteria, reduce bloating, diarrhea, and other digestive symptoms, and improve immune health, among other things.
Green Superfood Blend
Green & Superfoods contain a green "superfood" blend of organic alfalfa leaf powder, organic barley grass powder, organic spirulina powder, organic wheatgrass powder, and organic chlorella powder. It makes it one of the best greens supplements.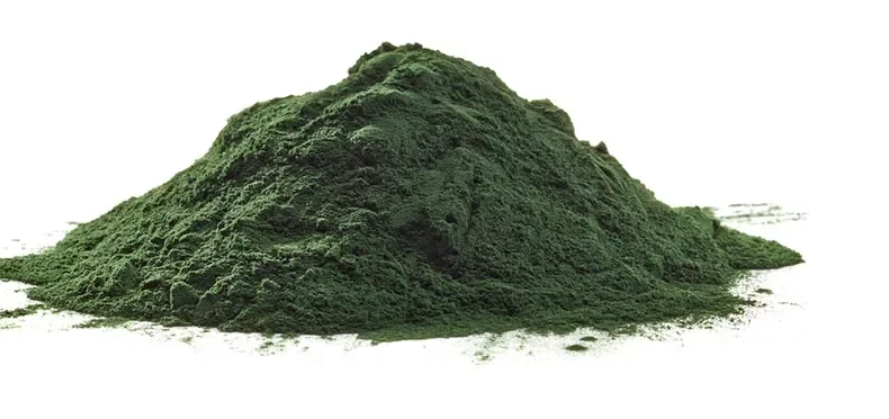 Organic Barley Grass
Barley grass is a common ingredient at juice shops and health stores, frequently appearing alongside other greens like kale, spinach, and wheatgrass.
It's often dubbed a superfood and used as a supplement to boost weight loss, enhance immune function, and support overall health.
It's rich in several nutrients and may enhance heart health, and support better blood sugar control, although more human studies are needed to confirm these benefits.
Organic alfalfa leaf powder
Alfalfa leaf is a complete, well-rounded source of vitamins and minerals that may be extremely beneficial to the body. The leaves of this amazing plant contain eight amino acids as well as calcium, zinc, magnesium, potassium, sodium, phosphorus, iron sulfides, choline and beta-carotene.
The benefits of alfalfa include regulating blood sugar levels, supporting metabolic health, regulating cholesterol, and its diuretic properties.
Organic spirulina powder
Spirulina is a blue-green algae that is rich in protein, B vitamins, and iron. Some of the most significant health benefits include detoxing heavy metals, eliminating candida, fighting cancer and lowering blood pressure.
Organic wheatgrass powder
Consumed fresh or dried, wheatgrass has been shown to offer health benefits such as eliminating toxins, reducing abdominal discomfort, boosting metabolism, improving energy, and lowering cholesterol.
Organic chlorella powder
Chlorella is an alga that grows underwater and has a high antioxidant content. Chief among chlorella's benefits is that it may help prevent the kind of cell damage that increases your risk of diabetes, heart disease, Alzheimer's disease, and certain cancers. This is thanks to its high levels of antioxidants.
Chlorella is also considered a "superfood" because it is high in protein, iron, dietary fiber, B vitamins, and complex carbohydrates. Chlorella can also treat high cholesterol, menstrual cramps, fibromyalgia, and depression, although the scientific evidence supporting these claims is lacking.
Fiber Blend
The main health claim for Bloom Nutrition's Green & Superfoods is that it is good for gut health. That is partly due to its fiber content.
Bloom Nutrition provides two grams of dietary fiber per serving from chicory root fructooligosaccharides, organic flax seed powder, and apple fruit powder.
Chicory Root
Chicory root is a dried herb that is used in herbal medicine. Chicory is a prebiotic fiber, and it helps to stimulate the growth of unpathogenic bacteria in the gastrointestinal tract to promote a healthy microbiome. Chicory is a mild laxative and has also been used to regulate bowel movements.
Organic flax seed powder
Flax seed is high in omega-3s and has anti-inflammatory and cholesterol-lowering benefits. The fiber in flaxseed also contributes to this food's ability to regulate bowel movements and hormones.
Apple fruit powder
Apples are one of the most popular fruits and are a great addition to your diet if you are looking to support your digestive system as they are high in fiber and antioxidants.
Apple fiber can increase fecal weight and reduce gut transit time, reducing the risk of constipation.
Fruit And Vegetable Blend
Another blend in Greens and Superfoods is the fruit and vegetable blend which includes organic carrot root powder, blueberry fruit powder, broccoli head powder, spinach leaf powder, beetroot powder, and ginger root extract.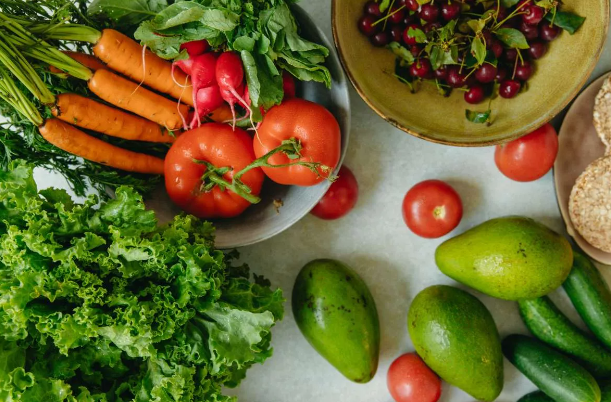 However, as the whole fruit and vegetable blend is only 572 milligrams per dose of Bloom Nutrition, it's unlikely that any of the powders are concentrated enough to have an effect.
Organic Carrot Powder
Carrots are rich in numerous nutrients, such as vitamins C and A, carotenoids, and phenolic acids.
They may reduce inflammation and oxidative stress and support eye, heart, and immune health, among other things.
Beetroot Powder
Beetroot is rich in betalains, carotenoids, B vitamins, nitrates, and more nutrients. It is most known for its improvements in circulation and heart health.
But it also may be good for inflammation reduction, liver health, and metabolism.
Kale Leaf Powder
Kale leaves are a good source of fiber, flavonoids, potassium, calcium, vitamin K, and other nutrients. This leafy vegetable offers support for the heart, gut, immune system, and overall health.
Blueberry Powder
Blueberries are rich in antioxidants, particularly anthocyanins, as well as other vitamins, minerals, and fiber.
They offer support for brain function, heart health, metabolism, weight management, and gut health, to name a few.
Spinach Powder
Spinach is a leafy green vegetable high in vitamin K, magnesium, lutein, zeaxanthin, and other nutrients. It offers antioxidant and anti-inflammatory actions.
Spinach may also help curb appetite, support metabolism, and boost heart health.
Broccoli Powder
Broccoli is a cruciferous vegetable loaded with carotenoids, sulforaphane, indoles, calcium, iron, and many other compounds.
This vegetable seems to have anti-cancer effects and is also likely supportive of heart, brain, and metabolic health.
Ginger Root Extract
Ginger root contains a class of compounds called gingerols, as well as terpenoids and various vitamins and minerals.
There is evidence that ginger root can ease digestive symptoms, such as nausea, while also showing effectiveness for inflammation reduction, metabolism, and gut health.
Antioxidant Beauty Blend
Bloom Nutrition also contains an antioxidant powder blend comprising sour cherry fruit extract, cranberry fruit powder, raspberry fruit powder, strawberry fruit powder, grape seed extract, matcha green tea leaf, European elder fruit powder, acai fruit extract, goji berry, and moringa leaf.
Berries And Cherries
Generally speaking, all of the berries and cherries in this formula are packed with antioxidant and anti-inflammatory compounds. This includes flavonols, phenolic acids, anthocyanins, and others.
Additionally, these fruits are high in vitamin C and also contain fiber, other vitamins, and minerals.
Cranberries are well-known for their effectiveness in treating and preventing urinary tract infections. Strawberries are high in vitamins and phytochemicals. These juicy, red berries strengthen the immune system and reduce inflammation.
Raspberries are a super fruit high in vitamin C that help to protect the body from chronic disease. Research suggests that cherries may regulate sleep, as they contain traces of melatonin, a hormone that contributes to the natural regulation of sleep.
Elderberry is a fruit that is used in herbal medicine for its immune stimulating ability. It's a common choice in herbal medicine to treat the common cold and flu.
Horseradish Tree Leaf
Similar to the berries, horseradish tree leaves are rich in vitamin C and antioxidant compounds that may help reduce inflammation and oxidative stress.
Grape Seed Extract
Grape Seed Extract is rich in many antioxidant and polyphenol compounds, mainly Pro anthocyanidins.
It may protect the body from inflammation and also support heart health and metabolism.
Matcha Green Tea Leaf
Matcha green tea leaves contain many compounds, such as caffeine, theanine, chlorophyll, and a class of antioxidants called catechins.
There is evidence that matcha offers antioxidant and anti-inflammatory effects, metabolism support, and cognitive-enhancing effects.
Digestive Enzyme Blend
The Digestive Enzyme Blend includes maltodextrin as well as six types of digestive enzymes:
Amylase
Amyloglucosidase
Protease
Acid Protease
Cellulase
Lipase
Digestive Enzymes
The above different digestive enzymes help break down different nutrients.
Amylase, amyloglucosidase, and cellulase help break down different forms of carbohydrates and starches. Protease and acid protease assist in the breakdown of protein. Lipase aids in fat digestion.
This may decrease the risk of indigestion and related symptoms, such as gas, bloating, and stomach pain.
Maltodextrin
Maltodextrin isn't a digestive enzyme and doesn't seem to have much relevance for its inclusion in this blend.
Adaptogenic Blend
The final blend in Bloom Nutrition Greens is the Adaptogenic Blend, which is made up of six herbs:
Licorice Root Extract
Rhodiola Root Powder
American Ginseng Root Extract
Ashwagandha Root Powder
Astragalus Root Powder
Eleuthero Root Powder
Licorice Root Powder
Licorice root also known as Glycyrrhiza glabra, contains minerals, fiber, flavonoids, and other nutrients. It is commonly used to treat digestive concerns such as bloating, nausea, gas, and heartburn. It has anti-inflammatory effects and may also support heart, lung, and immune function.
Rhodiola Root Powder
Rhodiola root is one of the most well-studied adaptogenic herbs- meaning that it helps the body respond to stress.
It is often used in herbal medicine to reverse symptoms of burnout and improve mental performance and symptoms of anxiety.
Various compounds in Rhodiola root seem to reduce stress and prevent stress-related symptoms, such as mental deterioration, fatigue, low immunity, and loss of strength and libido.
American Ginseng Root Extract
American ginseng root powder (different from Panax or Asian ginseng) is another herb with adaptogenic-like effects.
Ginseng helps the body respond to physical and mental stress. It is commonly used to promote energy, memory, and concentration.
Ashwagandha Root Powder
Perhaps the most well-known adaptogen is ashwagandha. Ashwagandha is a root herb that is native to India. It helps the body respond to stress by regulating cortisol, the body's primary stress hormone.
Other possible benefits include enhanced hormonal health, athletic performance, and brain function.
Astragalus Root Powder
Astragalus is a herb that is native to China. It contains flavonoids, saponins, and many other compounds.
Astragalus possesses several medicinal properties and is used in herbal medicine to stimulate and support the immune system and improve wound healing.
Eleuthero Root Powder
Eleuthero root contains phenols, triterpenoids, and many other compounds.
There is evidence that eleuthero root is adaptogenic and may boost immunity, support brain health, reduce fatigue, and decrease inflammation.
Bloom Nutrition Greens & Superfoods also contains 95 milligrams of stevia leaf extract per dose to sweeten the flavor. While some Bloom Nutrition reviews say the powder tasted overly sweet, others said the stevia taste is a fair compromise for a naturally sugar-free greens powder without artificial sweeteners.
It's important to note that we don't know the full extent of how stevia affects our health. A recent 2022 study shows stevia alters the gut microbiome, but future studies are needed to determine whether this alteration is beneficial or harmful.
How To Use Bloom Nutrition Greens
Bloom Nutrition Greens comes in powder form. It is recommended that you mix one scoop of Bloom Nutrition Greens powder in water or any liquid of choice.
Just scoop, stir, and enjoy.
The recommended dosage is one serving (one scoop) per day. Exceeding the recommended dosage could increase the risk of experiencing certain side effects which we'll look at later.
Customer Reviews on Bloom
Now you know about the ingredients and health benefits of Bloom Nutrition, what do real users say?
Bloom has a 4.9/5 -star rating on their own website and 4.5/5 -star rating on Amazon.com. Here are some real-world Bloom Nutrition reviews from verified customers on Amazon.com.
"I really do like this stuff! I started with just one scoop for a day or two, then took it in the morning and after dinner when I'm just chillin' for a few weeks. I noticed I started feeling more upbeat afterward and I feel like my tummy looks less bloated. I did feel a mood boost, less constipation, more energy, and less bloating."

Sam Rodriguez
"I would honestly give it a 6/10 because mango tasted very artificial and had a strange sweetness BUT everything else about this product is so great! I don't feel bloated throughout the day which is great for my body positivity, and I feel more energized through the day."

Sydney Simpson
"I've tried lots of green juices before, I suffer from chronic constipation & bloating, so I am always looking for something to help ease that. Pretty much as soon as I started drinking this stuff my bloating diminished to close to zero, I am able to go to the toilet without any discomfort and it's daily now. My energy levels have also shot up, I've always been a coffee girl but this stuff gives me clean, actual energy that lasts the entire day."

Sommer Brooke
Potential Side effects
As with any unregulated multivitamin powder, it's crucial to be aware of potential side effects.
Research shows that spirulina powder is often contaminated with harmful constituents such as heavy metals and pesticides. As Bloom Nutrition products aren't third-party tested, we recommend exercising caution when taking their products.
Studies show that taking microalgae supplements, such as spirulina and chlorella, is often associated with multiple adverse side effects such as;
nausea
diarrhea
abdominal pain
Indeed, a few Bloom Nutrition customer reviews on Amazon.com said the product made them vomit.
Does Bloom Nutrition Greens Work?
Since the Bloom Nutrition Greens formula contains proprietary blends, it's unclear how much of each ingredient is within the formula.
This means that as consumers, we have no idea whether the ingredients within the formula are actually sufficiently dosed, and therefore it's unclear to us whether the formula will actually work or not.
However, by looking at the amounts of the proprietary blends and the recommended daily doses of the ingredients within the blends, we can get an idea of whether the formula contains sufficiently dosed ingredients or not.
For instance, the Green Superfood Blend within the formula weighs 1.367g, but the recommended daily dose of spirulina and chlorella alone (ingredients in this blend) comes to 3g.
So, not all of the ingredients within this blend may be sufficiently dosed. The same could be said for the rest of the blends in the formula. Since we don't have information about the amounts of the ingredients, it's unclear whether the formula will actually work or not.
Bloom Nutrition Greens Pros and Cons
There's a lot to like about this Bloom Nutrition Greens supplement, but also some things that could be better.
I'll go over both of these aspects below in the Bloom Nutrition Greens pros and cons.
Pros of Bloom Nutrition Greens
All-natural ingredients
Gluten-free, dairy-free, soy-free
Five natural flavors
Manufactured in a GMP-certified facility
Probiotics, digestive enzymes, prebiotics
Includes adaptogenic ingredients
Lower price compared to some other greens supplements
Only need to take one scoop
Cons of Bloom Nutrition Greens
Uses proprietary blends
Can only return it within 15 days for a refund
Likely too low of dosages for many ingredients
Not FDA-approved
Unclear about third-party testing
Goes out of stock somewhat often
Conclusion
Bloom Nutrition Greens & Superfoods contains 30+ powdered whole foods and extracts but only provides a couple of essential nutrients in small amounts: dietary fiber and iron. Most of the ingredients are present in such small amounts that they are unlikely to have any positive health benefits individually.
Despite that, Bloom Nutrition Greens likely provides antioxidants and other health-promoting compounds. But they use several ingredients that are commonly contaminated with toxins, such as spirulina, chlorella, and green tea powder, and – as their products aren't third-party tested – purity and potency cannot be guaranteed.
Nevertheless, most Bloom Nutrition reviews by customers report a positive experience with reduced bloating, better digestion, and more stable energy levels and mood.