Celsius is one of the most popular energy drinks on the market. According to their website the brand positions itself as a healthier alternative to commercial energy drinks, describing its products as providing functional energy that is made with only the best ingredients.
The company claims that its product is clinically proven to function well by accelerating metabolism.
Celsius was first introduced as a diet-focused health drink but wasn't a success. This prompted the company to strategize and launch its first ever energy drink.
The re-branding of Celsius to an energy drink was a good decision for the company as they found immense success and quickly gained a lot of popularity among energy drink fans.
In this Celsius drink review you'll learn:
What is Celsius energy drink?
What are the ingredients in Celsius energy drink and its thermogenic properties?
How much does Celsius energy drink cost?
The alternatives to Celsius energy drinks and how they compare.
Celsius drink customer reviews
What is Celsius drink?
Celsius is a fitness drink where great taste meets function according to the Celsius website.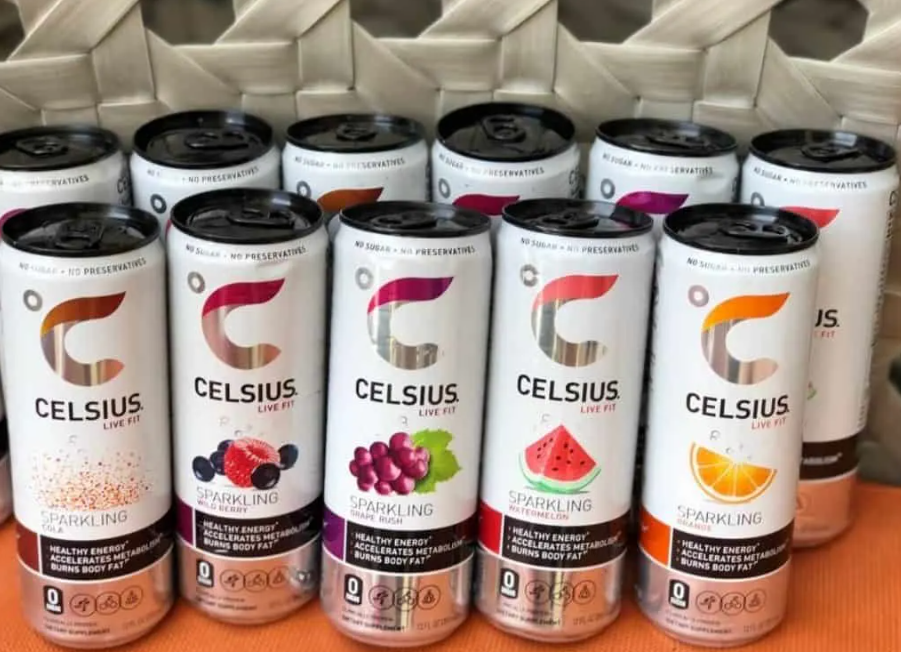 Celsius is a pre-exercise supplement drink powered by the unique MetaPlus formula containing ingredients, such as Green Tea with EGCG, Ginger, Calcium, Chromium, B Vitamins and Vitamin C, all of which work together to raise metabolism, resulting in a sustained calorie burn while keeping you energized.
Celsius energy drink is advertised as a clinically proven dietary supplement that boosts metabolism and elevates energy levels. It comes in several different flavors and is free of preservatives. Some of the Celsius flavors include Peach Vibe, Orange, Wild Berry, Grape Rush, Peach Mango Green Tea and Raspberry Acai Green Tea.
This energy drink is also free of artificial flavors and colors. In addition, Celsius drink claims to contain no sugar, high-fructose corn syrup or aspartame.
The fitness drink has vitamins and minerals to promote health. Using Celsius beverages, you can consume this canned drink during the day for a pick-me-up or weight loss boost. It can also be consumed 15 minutes before workouts to improve endurance levels.
However, it is imperative to note that you should not drink this product within 5 hours before bedtime as it contains stimulants that could affect your sleep.
Celsius offers five distinct products. The original Celsius contains green tea and guarana seed extracts, ginger root, vitamins B and C, and chromium.
Celsius Heat is touted as offering "performance energy" and contains L-citrulline. Celsius BCAA+ Energy adds BCAAs, tart cherry, vitamin D3, and electrolytes. Celsius-Stevia includes, well, Stevia, and Celsius On-the-Go is a powered version of the original.
According to the Celsius website, the qualities below make Celsius drinks stand out from the crowd of energy/fitness drinks.
Very Low Sodium
Vitamin Infused
Kosher
Vegan*
Gluten Free
Soy Free
In addition, Celsius drinks offer some clinically proven health benefits such as:
Accelerate Metabolism
Burns Calories & Body Fat
Provide Essential Energy
Who is Behind Celsius Drinks?
Celsius was first introduced in 2004 by Greg Horn, the former chairman of GNC, a retail company based in Pittsburgh, Pennsylvania. It specializes in health and nutrition-related products, including vitamins, supplements, minerals, herbs, sports nutrition, diet, and energy products.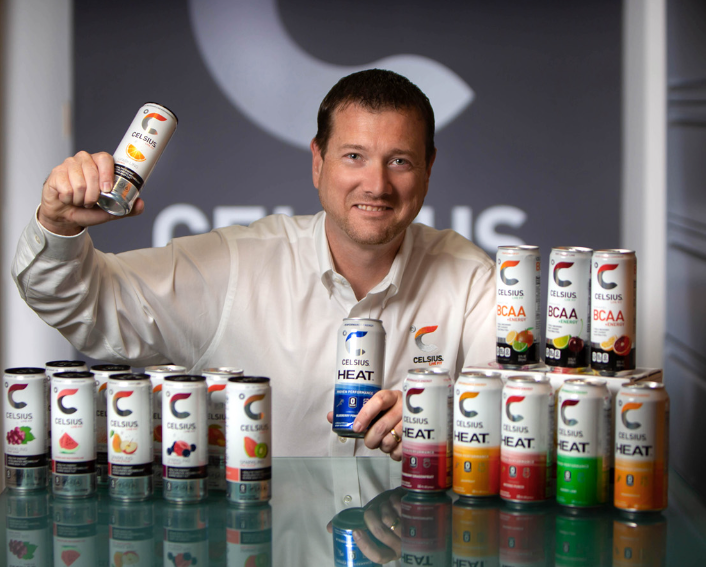 Celsius was first sold in a glass bottle and was launched after a clinical study was completed in 2005. By 2007, it was sold in a 12-ounce can, and more flavors became available.
Currently, the CEO of Celsius holdings is John Fieldly. John Fieldly, is a results-driven executive with over 20 years of broad financial and operational experience. In April of 2018, Fieldly was named Celsius Holdings Inc.'s CEO. Prior to that, he served as the company's CFO since 2012. He is also on the board of Glucose Health, Inc.
What is thermogenic?
According to the Celsius website, these energy drinks contain thermogenic properties. This means that the drink can raise your body temperature slightly to help you accelerate your metabolism and burn more calories.
According to Healthline, while thermogenic supplements may have some positive results, there is little evidence to suggest that they can make a substantial impact when it comes to total calories burned. Celsius contains several ingredients that are considered to be thermogenic supplements, including caffeine.
Caffeine, found in many energy drinks, increases levels of adrenaline in the body. It has also been found to reduce your appetite and boost your metabolism. However, the actual number of calories that caffeine can help you burn is relatively low, so it probably won't make a significant difference on its own.
Green tea contains caffeine as well as another compound called epigallocatechin gallate (EGCG). EGCG enhances the effects of caffeine by helping adrenaline break down in the body more slowly to lengthen its duration.
A 2011 study found that consuming green tea supplements can increase your metabolism and the rate at which you burn body fat for 24 hours after ingestion. But again, like with caffeine, the total amount of calories you can burn from green tea is relatively low and most likely will not cause a significant change in how many calories you burn throughout the day.
Celsius Ingredients
We look into the energy ingredients, vitamins and minerals, and inactive ingredients in the Celsius fitness drink.
Celsius contains a number of active ingredients meant to increase energy. These are listed in a proprietary (prop) blend called "MetaPlus Proprietary Blend."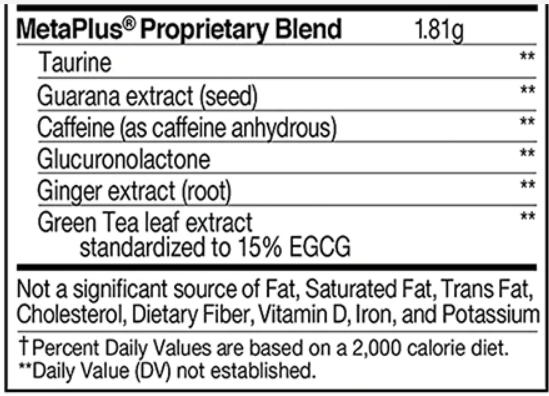 Celsius drink energy ingredients include:
Green Tea leaf extract
Green tea is produced from the Camellia sinensis plant. It is prepared through steaming instead of fermentation, so it is considered healthier than black and oolong tea.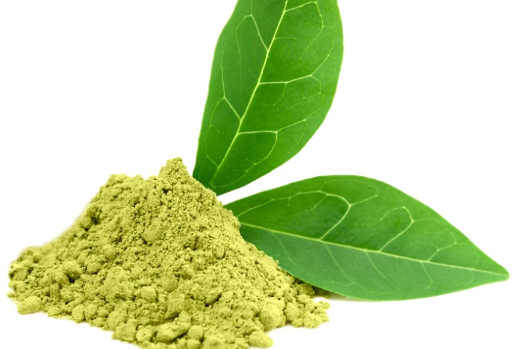 Research shows that green tea may be quite beneficial for weight loss. According to Advances in Nutrition, green tea extract, which is high in catechins, can reduce body weight and cholesterol levels.
Guarana
According to the Nutrients, "…our data showed that guarana leads to an increase in energetic metabolism and stimulates mitochondrial biogenesis, contributing to control of weight gain, even when associated with a high-fat diet."
Guarana seed extract is an effective ingredient for increasing energy. A meta-study published in the PLoS One journal found that it provided additional stimulation beyond caffeine alone when the two ingredients were combined.
Ginger Root
The European Journal of Nutrition concluded, "our findings demonstrate a minor beneficial effect of 2g ginger powder supplementation for 12 weeks on weight loss and some metabolic features of obesity."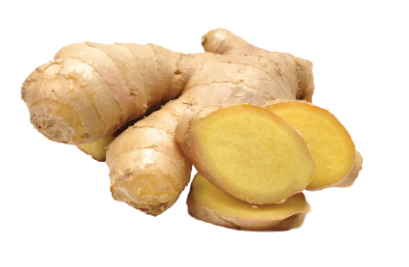 Another animal study suggested that ginger extract may increase energy, but this study included a dose vastly higher than that in Celsius.
Taurine
According to the Journal of Strength and Conditioning Research, "caffeine and taurine supplement had a likely large effect on HR."
Taurine is an amino acid. There aren't any medical studies suggesting that taurine increases subjective energy levels. Children and adolescents are usually advised to avoid this ingredient in products that also contain caffeine (such as Celsius), because a medical review detailed that this combination may pose risks to the adolescent brain.
Caffeine
According to the manufacturer, Celsius drink caffeine promotes weight loss via thermogenesis and fat oxidation.
Caffeine is one of the most well-studied stimulants in the world. This ingredient is likely to increase energy at the 200 milligram (mg) dose in Celsius. This dose is equivalent to around two cups of coffee and may increase blood pressure and anxiety in some individuals.
Some of the vitamins and minerals in Celsius are:
Chromium
Chromium is an essential trace mineral found in various foods and supplements. According to the National Institutes of Health, chromium is "directly involved in carbohydrate, fat, and protein metabolism."
It is naturally present in a wide variety of foods, though only in small amounts, and is also available as a supplement. Chromium enhances the action of the hormone insulin. It is also involved in the breakdown and absorption of carbohydrate, proteins, and fats. Vitamin B3 (niacin) and vitamin C help to improve the absorption of chromium.
It is recommended that consumers avoid products with vitamin and mineral additive ingredients. Consuming these fortified products may be unhealthy for consumers with vitamin and mineral levels already in a normal range. A consumer with vitamin and mineral levels in normal ranges may achieve unsafe blood levels of certain nutrients by consuming fortified products.
Biotin
Biotin (vitamin B7) is a vitamin found in foods like eggs, milk, and bananas. Biotin deficiency can cause thinning of the hair and a rash on the face.
Biotin is an important part of enzymes in the body that break down substances like fats, carbohydrates, and others. There isn't a good test for detecting low biotin levels, so it's usually identified by its symptoms, which include thinning hair and red scaly rash around the eyes, nose, and mouth.
Citric acid
Citric acid is one of the inactive ingredients in Celsius. It has a number of benefits including increasing energy metabolism, enhancing nutrient absorption and may protect against kidney stones.
However, a case report summary published in the Toxicology Reports journal detailed how this ingredient may cause whole-body inflammatory reactions in a small subset of patients.
Citric acid can be derived from citrus fruit, but the majority of the citric acid used in food manufacturing is derived from a fungus called Aspergillus niger.
Customer reviews on Celsius
Most consumers who join the Celsius energy drink bandwagon are drawn in by the positive reviews that are promoted all over the internet thus it is imperative to validate these reviews. Let's take a look at some of the reviews.
"I've used so many different pre workout drinks over the years that I was ready to give up on them. Some have horrible taste while others make me feel jittery. My son told me to try Celsius. Man am I glad I did. It doesn't get you all jittery and it increases your metabolism to help with weight control and attentiveness."

Robert York
I've tried several flavors now, Fuji apple pear is a solid choice. The overall brand is great and give you the caffeine with out the side effects of other sugar loaded drinks. Avoid buying the over priced packages. These should cost no most then 20-25 for a 12 pack. I've seen larger packs and for some reason there more expensive per can. If the price goes up I would avoid them all together personally. For the caffeine intake you could switch to just tea that you brew at home but for the flavor this is a great choice

MVM
As with the other reviews on this product, it tastes great but makes you extremely jittery. I used to drink Game Fuel, and I will continue to drink this but just be warned it hits you very hard.

Alexa Hinegardner
Potential side effects of Celsius
Celsius energy drinks contain multiple ingredients that can cause various side effects. A can of a regular Celsius energy drink contains 200 milligrams of caffeine. Caffeine is a stimulant that can lead to increased alertness, energy, and focus. However, according to the Mayo Clinic, it can also cause side effects like anxiety, headaches, insomnia, and heart palpitations.
While most people can safely consume moderate amounts of caffeine, some people are more sensitive to its effects and can experience negative side effects at higher doses. It is recommended that adults do not drink more than 400 milligrams of caffeine per day.
Other ingredients in Celsius that may cause side effects include taurine and guarana extract. According to Oxidative Medicine and Cellular Longevity, these ingredients can cause side effects similar to those of caffeine. It is also important to be aware that the U.S. Food and Drug Administration does not regulate energy drinks, so Celsius drinks are not FDA-approved.
The FDA regulates certain ingredients found in energy drinks, such as caffeine, but it is not required that the final products be approved by the FDA before being sold to the public. While this doesn't necessarily make them dangerous, it leaves more responsibility to the consumer to be aware of the ingredients and how they affect each person individually.
Some of the reported side effects are:
Jitters
Headache
Nausea
Upset stomach
Sleep issues
Can Celsius drinks help you lose weight?
The most widely promoted benefit of Celsius drinks is their apparent ability to help you boost your metabolism and burn body fat. The secret, according to the company, is in their "MetaPlus® blend" of ingredients, which includes taurine, guarana extract, glucuronolactone, ginger extract, green tea leaf extract, and 200 mg of caffeine in each can.
The company cites six different studies on their website that show promising evidence about Celsius's thermogenic properties. Health experts have agreed that these studies seem legit, although they note that the benefits will be short-lived. Joanne Ikeda, a nutritionist emeritus at the University of California at Berkeley, told ABC that thermogenic beverages can boost the human metabolism temporarily.
"However," she said, "There is no evidence that anyone has lost weight or maintained their current weight by drinking thermogenic beverages as a component of their diet."
According to the Journal of the International Society of Sports Nutrition, caffeine in combination with exercise is even more effective for weight loss. If you add regular exercise to your routine, you may notice results from drinking Celsius.
Celsius drinks aren't a miracle beverage that will lead to a lighter, healthier body. However, they contain a lot of good ingredients and can be used to help you get in a good workout and burn more calories in the short term. Incorporating them into an otherwise healthy lifestyle certainly can't hurt — just consume them in moderation, and be sure to talk to your doctor before increasing your caffeine intake.
Celsius and the Better Business Bureau (BBB)
While Celsius is not accredited by the BBB, they are rated. As of January 2022, the rating is an A with two closed complaints in the past year.
Celsius Brand Ambassador Program
Although Celsius is not a multi-level marketing company, they do have a brand ambassador program. The company doesn't offer many details on the official website, but we know individuals must apply before promoting it.
Celsius Energy Drink Alternatives
Some other energy drinks out there are similar or comparable to Celsius canned drinks.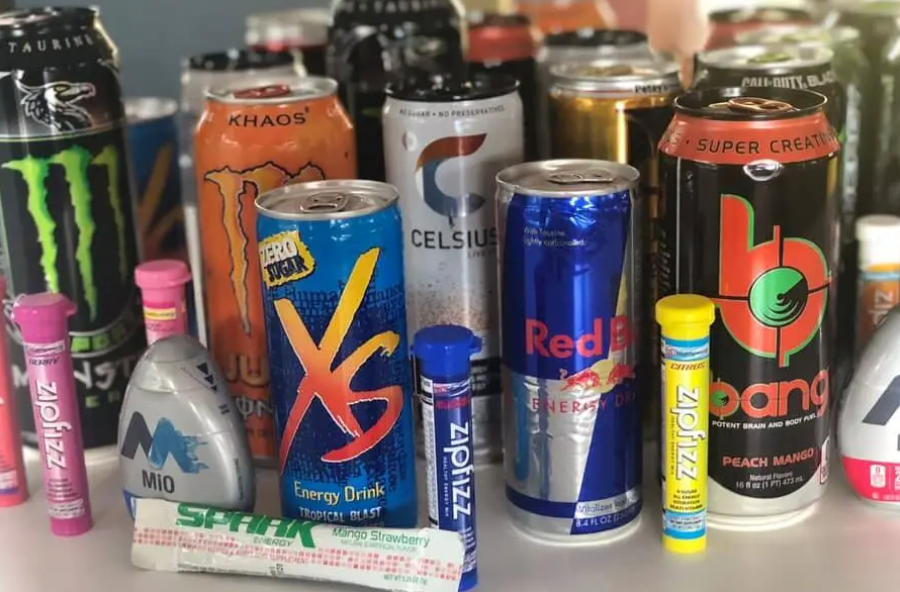 Here are some of them:
Monster Energy
Monster energy drink is an energy drink produced by an American company, the Monster Beverage Corporation.
Monster is probably one of the most well-known energy drink brands in the world, getting good reviews from drinkers and sometimes pretty bad flak from the press. Its logo is unmistakable, and its biggest competitor is probably Red Bull.
Monster contains 190 calories, 54g sugars and 160mg of caffeine, which does mean that it's a little on the high side when compared to other energy drinks.
Red Bull
Red Bull is a carbonated energy drink that has the biggest market share of any energy drink in the world. It is one of the most recognizable energy drink brands in the world, and it is sold worldwide.
The Red Bull company slogan is 'Red Bull gives you wings' and this has led people to associate Red Bull with things such as extreme sports and activities. From a nutritional perspective, Celsius is clearly a better energy drink than Red Bull as it has more nutrients and variety, making it a much healthier option.
Rockstar
Each 16 fl. oz can of Rockstar contains 24 g of sugar and 160 mg of caffeine, along with a whole host of other ingredients like B Vitamins, Taurine, Guarana, and Ginseng Extract. 160 mg is moderate and is well within the FDA's recommended 400mg caffeine intake.
Guru energy drink
Guru energy drink is made for those who need an energy boost but are a bit more health conscious.
The company is focused on delivering an 'organic energy boost', which is why most of their ingredients are sourced from natural ingredients like green tea leaf extract, panax ginseng root extract, and echinacea flower.
The high caffeine content- 100mg and sugar content, 21g, is something that gives a solid energy boost that can hold its own with other energy drinks like Monster or Red Bull despite appearing to have less caffeine or sugar at first glance.
Bang Energy drink
Bang energy drink contains 300mg of caffeine, no sugar, no calories, a mix of vitamins and other minerals, plus a proprietary ingredient called "Super Creatine", which has been the focus of much scrutiny and debate. Bang also contains other trace elements, preservatives and articifical sweeteners, and comes in a 16 ounce can.
Generally, Bang energy drink is typically made for people looking to supplement their high energy workouts with an extra boost of caffeine or those trying to lower their body fat percentage.
Is Celsius healthier than energy drinks like Monster?
The term "healthy" is subjective, so deciding whether or not to drink a Celsius energy drink over another brand like Monster or Redbull will depend on how you perceive each ingredient. If sugar is your main concern, for example, you'll find that Celsius drinks are the healthier option.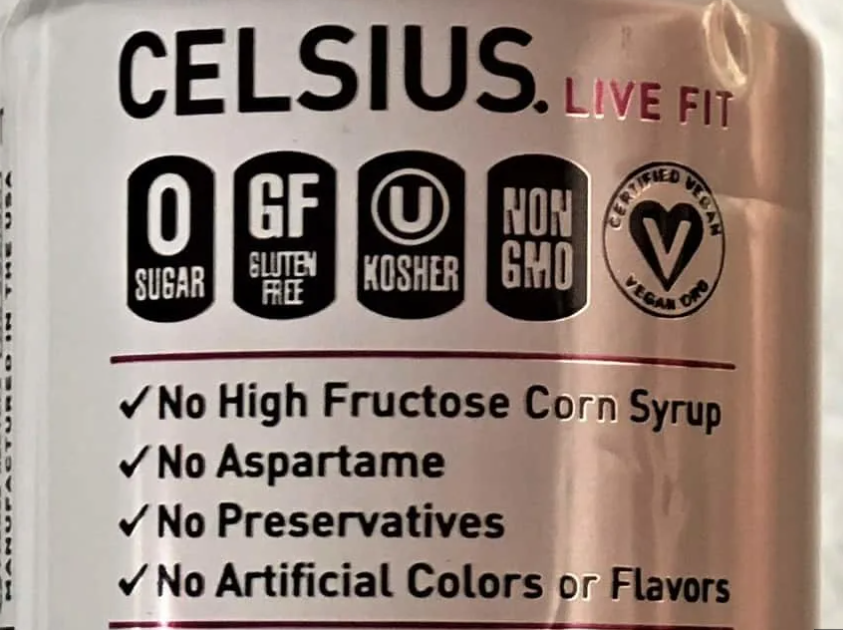 Celsius energy drinks contain zero grams of sugar, according to the company's website. A Monster energy drink contains 54 grams of sugar in a can. However, both Red Bull and Monster offer products made with artificial sweeteners and consequently contain no sugar, so you can get around this issue if you choose the right flavor.
The main factor that arguably makes Celsius energy drinks healthier than others is the vitamin content. Celsius energy drinks contain vitamins C, B6, and B12, riboflavin, and biotin. These vitamins and minerals are responsible for many important functions in your body. While these energy drinks are both rich in B vitamins, they do not contain the array of vitamins and minerals that Celsius energy drinks feature. From that standpoint, it's safe to argue that Celsius energy drinks are healthier than many alternatives.
Where to Buy and Cost of Celsius
You can buy Celsius through various online retailers and some convenience stores.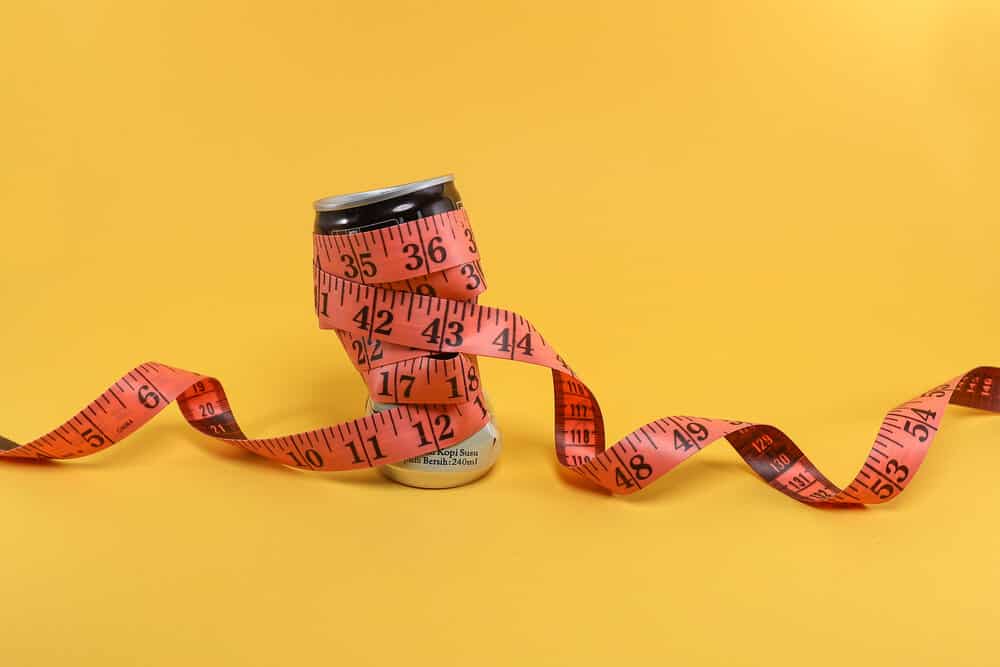 Some of these retailers include:
Amazon
The Vitamin Shoppe
Kroger
Target
GNC
All Pro Nutrition
There is a Celsius drink Costco selection as well for individuals who want to purchase the drink in large amounts.
The cost of buying a pack of Celsius (12 to 14 cans) from Amazon ranges from $20-35, depending on the supplier and the Celsius variant. The price on eBay is also somewhat similar. However, I noticed eBay tends to have better options in terms of variants and their flavors.
When buying online, always check the shipping cost before hitting the "checkout" button. Use the Amazon shipping cost calculator to get an idea of how much it's going to cost you.
The cost of buying a pack of Celsius (4 cans) from Walmart is around $8 which is by far the cheapest deal that I have seen when buying from a physical store. Celsius drink packets are also available online for an average of $12. The price of Celsius varies by location.
Celsius also offers a 100% money-back guarantee for items that are returned after 60 days. However, some websites have a 15-day guarantee, since Celsius products are liquid-based.
How often can I drink Celsius drinks?
You can drink CELSIUS in the morning, at lunch, prior to a physical activity, or as a replacement for any caffeinated drink. Studies show that drinking celsius 15-20 minutes prior to your exercise or workout routine enhances the benefits of moderate exercise. Participants who consumed a can of celsius once a day before exercise saw improved endurance and reduced body fat, resulting in positive changes to body composition during a 10-week study.
However, even though Celsius drinks are healthier than many other energy drinks on the market, they still contain high amounts of caffeine and other stimulants that should be limited in your diet. According to the US Food and Drug Administration, adults should limit themselves to 400 milligrams of caffeine per day. That equates to drinking only two Celsius energy drinks per day if you ingest no additional sources of caffeine. One can of a regular Celsius energy drink contains 200 milligrams of caffeine.
It is also important to note that while Celsius does list its caffeine content, it does not list the exact amounts of each ingredient in the beverage. This drink contains a "MetaPlus® proprietary blend" of taurine, guarana extract, caffeine, glucuronolactone, ginger extract, and green tea leaf extract.
The total amount of this blend is listed as 1.18 grams, but it is not clear how much of each ingredient is in each can. Everyone has different tolerances to different ingredients and you may find that you need to limit your consumption of this drink based on your unique tolerance to its various ingredients. When trying out a new product, it is always smart to consume small amounts at first and gradually increase your intake if you experience no ill effects.
Can the Celsius drink really control your hunger?
Celsius drinks contain chromium, an essential trace mineral that the brand claims to help control hunger. We need just trace amounts of this mineral, which can typically be achieved through eating certain meats, vegetables, fruits and whole grains. One Celsius drink contains over 100 percent of your daily Chromium needs. It is thus vital that consumers don't view these drinks (or similar supplements) as a replacement for whole foods that offer the same benefit.
Pros and Cons of Drinking Celsius
Listed below are the pros of drinking Celsius Energy Drink:
contains natural ingredients
no preservatives, additives, and high fructose corn syrup
no added sugar
improves workout performance
great taste
And the cons are:
can be addictive
a little too much caffeine
you're likely to suffer from caffeine overdose if consumed in excess
The Bottom Line
Consumers typically use energy drinks to achieve two things: improved physical energy and improved cognition.
Celsius powers active lives every day with essential, functional energy. According to Celsius, when combined with exercise, the formula is clinically proven to boost your metabolism and help you burn body fat.
This however comes down to personal preferences after analyzing the contents of this drink. There are positives to it and negatives to it. Proper research has to be done and consultation with a nutritionist or fitness expert before incorporating it into your routine.