Protein shakes are effective at weight management when coupled with the right diet (which varies from person to person) and regular exercise.
However, there has been suggestions that there could be negative effects on your body if a you only consume protein shakes without doing the workouts.
Is there any truth to that? Do protein shakes make you gain weight without working out? Let's find out.
Introduction
A slim and perfect shaped body is in huge demand today.
Most people do regular workouts to get their desired body shape whereas others opt for a low-calorie diet. We've seen various ads talking about the benefits of drinking a protein shake on our fitness and health.
But other people have chosen to stay away from them. Protein shakes prepared at home using non-dairy protein powders, juices, and fruit may contain up to 200-400 calories and that sometimes plays a major role in weight gain.
Generally, protein shakes are ideal by people who integrate workouts in their daily routine because their bodies require the additional protein.
Why you should take Protein Shakes
You either take protein shakes to build muscle or to lose weight.
Building Muscle
You need protein to build muscle because it is a basic building block of muscle. Protein shakes are taken as a workout supplement to supply your body with the essential amino acids it needs.
When you work out or engage in resistance training, you stress your muscles causing micro-tears within the muscle fibers. Muscle repair requires protein synthesis so that it can build back better. A protein-dense, post-gym shake can kick start that process needed to build lean muscle tissue.
If you are working out your protein intake should be higher than those aren't. A typical protein powder has 25 and 30 grams of protein per serve and a couple of hundred extra calories. You can take your protein shakes after working out to switch the body from a catabolic to an anabolic state.
Losing Weight
If you are not exercising or trying to build muscle, you can take protein shakes to help you lose weight. However, you have to be careful because protein shakes, if not used correctly can make you gain weight. (We'll see why in the next sections on the various types of protein shakes).
Taking a protein shake fills you up so that you won't feel like eating in between meals and you do away with the food cravings. This happens because protein is a satiating nutrient. In fact, out of carbohydrate, protein and fats — protein is the most satiating. In a review article published in ​Annual Review of Nutrition​ in 2016, they say that a higher protein intake can reduce hunger to help control calorie intake, which aids weight loss. A study published in ​Obesity Facts​ found that patients with metabolic syndrome who took a high-protein diet lost more weight than those who ate a standard-protein diet.
To make it work, you should stick to a low-calorie protein powder and take it as a meal replacement rather than as an additional meal. In that case, protein shakes will help with weight loss.
Protein Shakes come in many varieties
Just like any other product, protein shakes come in different types. Unsurprisingly, Protein Shakes aren't always healthy because some of them contain ingredients like sugar and other sweeteners that are packed with calories.
Some protein shakes strike a balance between high and low calorie content. For example, chocolate-peanut butter protein shakes have healthy ingredients, such as raw cocoa powder or high-quality, chocolate protein powder, but also contain a lot of sugar to enhance the taste.
Some protein shakes have veggies like kale, clean protein powder from nuts, seeds and instead of sugar, use fresh fruit to add the sweetness.
Some have healthy fats to add calories. If you want to drink protein shakes without exercising, find the one that doesn't have those extra calories.
How much protein do you ACTUALLY need?
How Much Protein is needed in your diet and does taking more than enough affect you negatively? Increasing your protein intake will help you lose weight even if you don't work out.
Scientists recommend that women take 46 grams of protein per day and men take 56 grams per day. That's not a lot and you can achieve it with the standard American diet.
However, some experts think the protein RDI is too low and are of the belief that a higher protein intake can help not only with weight-management but also metabolic health and aging.
An ​Obesity Facts​ study in 2017 had the standard protein group eat about 0.8 grams per kilogram per day and the high-protein group eating 1.34 grams per kilogram of body weight per day.
What happens when you take Protein Shakes Without Working Out?
As we've established, if you take protein shakes without working out as a meal replacement, you will lose weight because you will not feel as hungry as you would taking a low-protein meal. But that also depend on what is in the shake you are taking.
If you are taking one that has a high calorie content, then you may gain weight.
For example, if a protein shake has between 200 and 350 calories, if you add a banana or nut butter, that calorie intake will go up even further. That can lead to weight gain when you are not exercising.
If it is protein you are after, you can get the same 30 grams of protein in a 350 calorie protein shake in a 3.5 ounce serving of chicken breast and it will have a lower calorie count of just 165 calories. The body also does better on solid foods than protein shakes.
Some dieticians recommend you eat a high-protein diet through protein-rich foods (whole foods) as chicken, fish, egg, and other natural protein-rich foods to meet your needs. Overall, that's better for weight loss.
On top of that, whole foods are more likely to satisfy you than a liquid shake. Whole foods also supply fiber, which is highly satiating.
Some demographics may benefit from protein shakes without exercising. This includes older people and people with illness. Older people and the sick often have decreased appetites but potentially higher protein needs due to illness and may benefit from taking protein shakes without exercise since to them, they can be more palatable than solid foods.
Effects of taking protein shakes without working out
Weight gain is mainly caused by the intake of more calories than you utilize.
According to some clinical reports and researchers excess calories of more than 3000-4000 per day leads to a weight gain of 1 pound.
The main reason a protein shake or protein powder leads to weight gain is if it contains a high calorie content by having ingredients that are high in calories.
Protein shakes with workouts are the ideal because the shakes provide useful nutrients that the body needs to build muscle.
So, when you remove the workout aspect, taking protein shakes needs to be done perfectly to get the benefits of a high-protein supplement.
What is the possible outcome of drinking protein shakes without a workout?
Apart from the weight gain issues, including protein shakes into your daily schedule diet can cause potential harm to your body.
Here are some potential issues people face when they take protein shakes without exercise:
No muscle Growth
Protein shakes are ideal for athletes as it aids them to build their muscles. These shakes not only enhance muscle strengthening but also play a vital part in muscles recovery, rebuilding, and growth.
The people avoiding workouts do not require Protein shakes as the muscles can't grow without the microtears and damage you get from the gym doing challenging exercises.
Lower-quality nutrition
Protein shakes work as supplements to your routine diet. However, if you decide to replace your daily diet with protein shakes you risk missing out on vital nutrients that your food will supply but that the shakes are not particularly good at providing.
That's why it is highly recommended you sustain yourself with whole foods.
Please note that if your daily diet does not have adequate protein intake, you may benefit from taking a protein powder or protein shake. These products (protein supplements) will increase the protein content of your body.
However, too much protein shakes will increase your body weight if they have the high-calorie ingredients. That's one way to gain weight.
Hence, if you are not working out, you are following a normal diet, and you are regularly supplementing your diet with a protein shake, you may be increasing calorie intake beyond what your body needs.
Gain weight
Whey protein shakes comprise no less than 100 calories if taken with a glass of water. However, the number increases to 310 if the same is consumed with a banana.
Without exercising, this protein will increase your weight rather than decrease it.
Hence, please be mindful if you are planning to drink protein shakes without doing any exercise and resistance training.
Kidney strain
The metabolism of protein is controlled by the kidneys.
Hence, the more protein we consume larger the more we strain our kidneys which can potentially cause things like Kidney stones, osteoporosis, and it can even cancer.
Of course, you want to avoid kidney problems.
Problems with whey protein concentrate
Is there anything wrong with whey protein supplements?
Well, it's a great source of amino acids. Plus, it's one of the most digestible sources of protein source.
But, if you are lactose intolerant, then you are not recommended to use it as a protein powder source because, it can cause inflammation.
Sometimes, inflammation leads to a bunch of issues, starting with mood regulation issues and even skin problems.
Plus, another side effect of drinking whey protein based nutrition drink is to gain weight and gain muscle mass.
Is protein shake the best protein source?
Well, you are not recommended to use protein shakes as the only source of protein. Plant-based sources of protein like beans, nuts, quinoa, and seeds are also rich in fiber.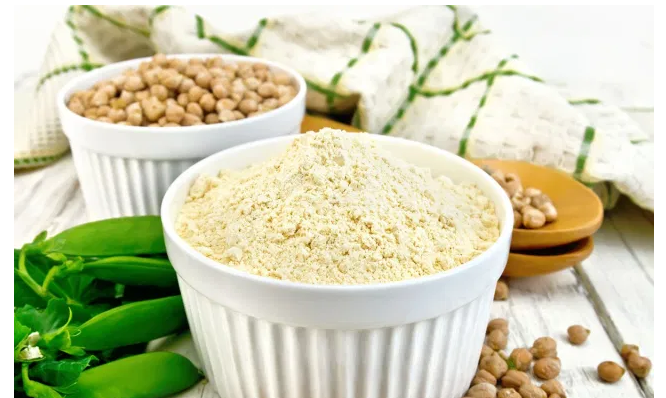 Protein shakes do not have enough fiber. That's why they are more likely to cause weight gain.
Dietary Supplements Vs Protein Shakes
A protein shake is an example of a dietary supplement.
According to FDA (the Food and Drug Administration), dietary supplements contain a dietary ingredient like minerals, amino acids, minerals, and herbs. Dietary supplements are available in various forms, including ready-to-drink protein shakes as well as protein supplements in the powder form.
Protein shakes (a dietary supplement) mainly contain amino acids that are the primary building blocks of proteins. They may also have other nutrients but protein is the main one.
Protein powder is based on either animal- or plant-based protein sources.
Can Protein Shakes be used for gaining muscle mass?
For muscle gain and increased muscle mass, protein shakes are ideal. That's why many athletes and gym enthusiasts regularly take protein shakes.
The ideal scenario, is to combine protein shakes with resistance training as it will promote muscle growth. Muscle protein synthesis is triggered by resistance training.
Protein shakes have amino acids that can be easily absorbed by your body. These nutrition shakes help in retaining and promoting muscle gain even if you are following a weight loss diet.
According to a recent study, when you are following a high protein diet (through protein supplements), you will observe more body fat loss and increased muscle mass gain, provided you combine them with strength, resistance, and cardio training.
Conclusion
If you want to add protein shakes or protein powders into your daily diet then make sure to opt for the homemade ones rather than going for the commercial varieties.
If you've experimented with your diet and find that having a protein shake as a meal replacement helps you effectively reduce your calorie intake without causing you to feel hungry, then this might be a great way to lose weight. If you want one every once in a while, reduce your overall calorie intake for the day to compensate.
Avoid shakes that have added sugar and other unhealthy ingredients. Instead of that, go for fruits, vegetables, lean protein and healthy fats, and only drink one 8-ounce serving.
Also, it is essential to consult your doctor before opting for the protein shakes to avoid unwanted health issues.