Truvy is a well-known wellness and fitness company, offering a range of products like weight loss supplements at an affordable price.
If you would like to find out more about Truvy Boost weight loss supplements and if they really work or not, then keep reading this Truvy review below for more details.
Truvy Boost Overview
Truvy is a wellness brand that sells a wide range of dietary supplements, and its main specialty lies in weight loss products. The main feature of their supplements is that all of their products are "based off of real science, not diet fads."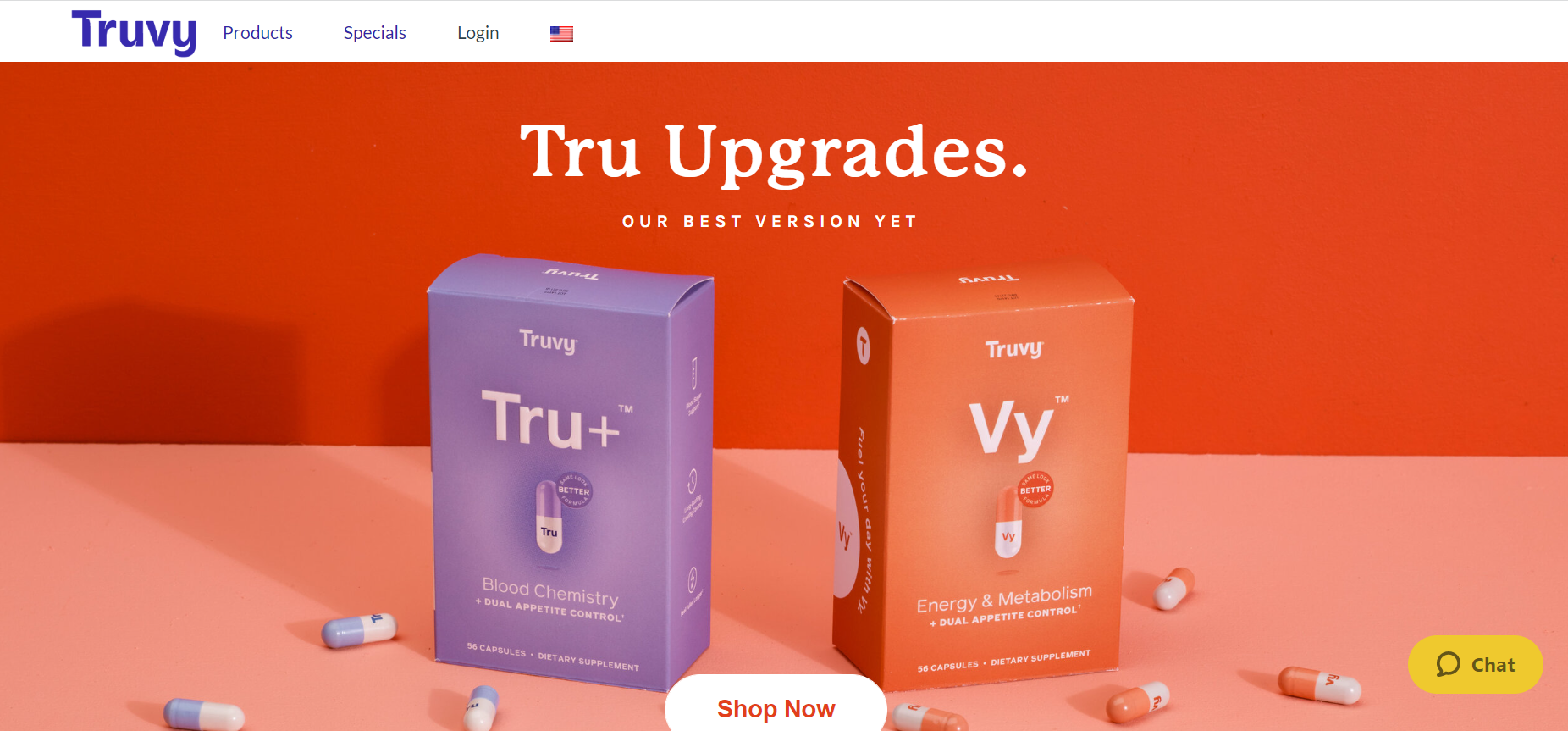 Kindly note that oral dietary supplements enable users to reduce cravings, lose weight, and increase physical energy levels. Truvy's plant-based weight loss product is meant to help users to reduce food cravings and allow them to easily accomplish their weight loss goals.
Additionally, these supplements contain caffeine (green coffee bean extract) that may help elevate their energy levels.
The best part is that Truvy's supplements are produced using plant-based and natural ingredients, such as green tea, green coffee bean, raspberry ketones, alpha lipoic acid, and more.
These ingredients are extremely powerful. They will collectively help in lowering appetite by enhancing fat metabolism and energizing the body.
Truvy Weight Loss Supplement Benefits
Truvy supplements are all based on natural and plant-based ingredients
They promote faster and quicker results, the results can be seen within the first week of usage
May reduce food cravings and increase energy levels
Cons
Not recommended for pregnant women
No clinical facts available proving Truvy supplement benefits
Final results can vary from individual to individual
Some side effects like nausea, insomnia, and dizziness can be seen in some cases
Does Truvy Boost Help You Lose Body Fat?
Before answering this question, let's have a look at the major ingredients of Truvy's health and wellness products.
Green coffee bean extract
Green coffee bean extract is the first and arguably most important ingredient in the Truvision health and Truvy Boost formulations. Of course, green coffee bean extract has weight loss effects.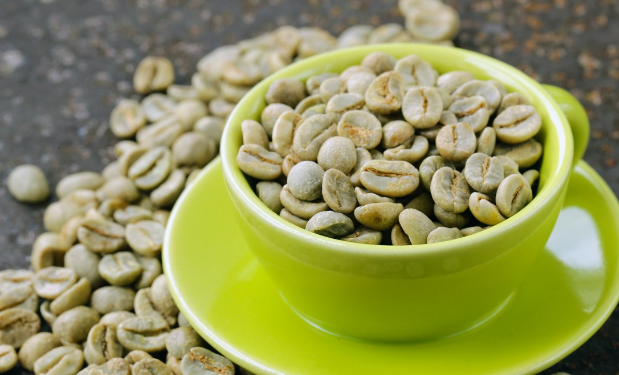 To be precise, the green coffee extract contains chlorogenic acids that have many possible health effects including…
antioxidant
anti-inflammatory
antihypertensive
According to scientists, the high levels of chlorogenic acids in green coffee bean extract are linked to its weight loss benefits. In addition, they boost fat metabolism, reduce cholesterol and triglyceride levels, and also improve obesity-related hormone levels.
What's more, they will regulate glucose and insulin. Thus, chlorogenic acids can also help prevent or control blood sugar and type 2 diabetes.
Since Truvy supplements contain green coffee beans in extract forms, you get all these benefits.
Cinnamon bark extract
Another key ingredient of Truvy products is the cinnamon bark extract which ensures fewer cravings and thus enables you take in fewer calories.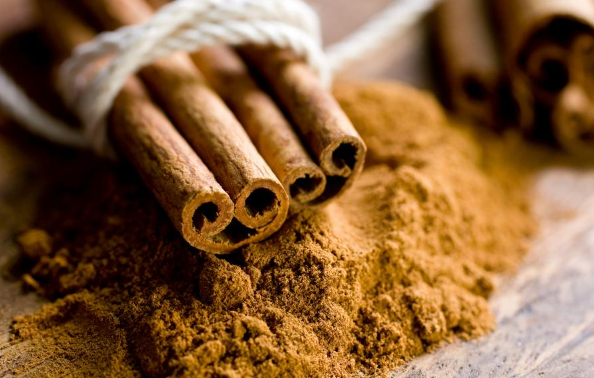 Cinnamon bark is used for various purposes, such as gastrointestinal (GI) upset, diarrhea, and gas. This ingredient is also used for stimulating appetite.
That's why cinnamon bark extract is included in Truvy supplements. Another natural plant based ingredient of Truvy weight loss combo products is raspberry ketone.
Raspberry ketone
Raspberry ketone is a chemical that is found in red raspberries and other fruits.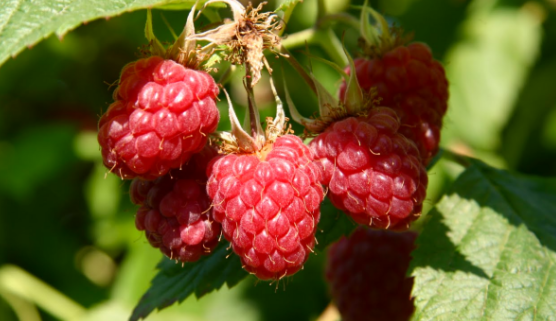 As per various medical research publications, raspberry ketone may increase metabolism, enhance how quickly the body burns fat, and decrease appetite.
This ingredient has gained popularity as a weight loss aid. That's why it has been included in vy combo Truvy products.
Green tea extract
Truvy products also have green tea extract as another major ingredient. Green tea extract is rich in catechins, and it contains a decent amount of caffeine – so helpful when it comes to weight loss.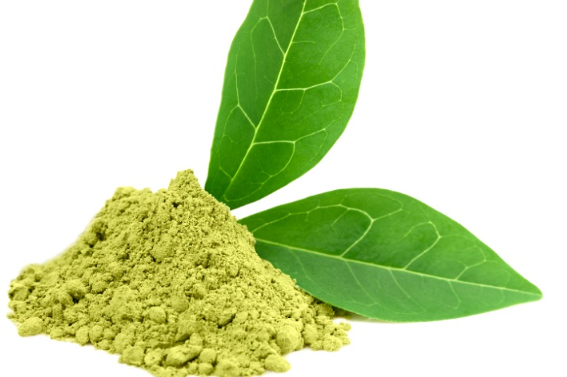 Both catechins and caffeine have extraordinary benefits to assist in weight loss as they can regulate the hormones by enhancing thermogenesis. For your quick reference, thermogenesis is the process where your body can burn calories and produce heat.
Green tea extract can enhance this thermogenesis process by making human bodies more effective at burning calories. In this way, it can lead to weight loss and promote overall health benefits.
Alpha lipoic acid
Another ingredient of Truvy formulations is alpha lipoic acid.
Alpha lipoic acid (ALA) is a type of fatty acid that is widely referred to as the 'universal antioxidant. In supplement form like Truvy supplement, it has been used to improve glucose sensitivity and treat diabetes. In recent studies, scientists have found that alpha lipoic acid can be used for weight loss and muscle gain.
To be more precise, ALA works by storing carbohydrates from food as glycogen in muscle cells rather than converting it into fat. Regular intake of ALA can increase muscle size and reduce fat accumulation.
Magnesium
These supplements have Magnesium in their composition. The main reason behind it is that magnesium regulates the sugar in the blood and enhances insulin production. It has indirect links when it comes to losing weight.
Can You Trust Truvy's Alpha Lipoic Acid Supplements?
Well, it lies completely on you!
However, based on the reviews that we have found so far, there is mixed opinion. Some of the users have witnessed extraordinary results. But, many people have also mentioned that Truvy supplements have not offered the expected results. Also, for many people, it took quite a lot of time in finding the required results.
The Final Verdict
To summarize, Truvy is a well-known health and wellness products brand. They have various products available for consumers. If you are someone who is striving for weight loss or wants to burn calories through legit supplements/products, then you may consider trying Truvy products.
The main parameter of these supplements is that they are all based on natural or plant-based ingredients. Some of these ingredients like extracts of green tea, coffee bean, and cinnamon bark extract have shown remarkable results when it comes to losing weight, as per various research data available.
Since they are all based on 100% natural plant ingredients, users should not notice any major side effects. Nevertheless, some people have seen small side effects like dizziness, insomnia, and nausea.
Also note, there are mixed opinions about these supplements. Some people have seen great results while others haven't. On top of that, there are no clinical facts available about the efficacy of these supplements.
Kindly keep in mind all these above facts before you consider in taking these supplements. Along with intaking these products, one must follow a proper diet and some regular exercises to get the best possible results.