It's likely that the last time you decided to try out a greens powder supplement, the taste was just unbearable. You want to be healthy, but you also don't want to wake up every morning gagging on something that tastes like green slime.
Organifi Green Juice promises to supplement on your vegetables and fruits intake while also being pleasant and delicious. It claims to contain the world's premium nourishing superfoods.
Organifi sets itself apart from other greens powders by concentrating on a small number of premium, thoroughly studied ingredients. While it is a practical strategy to increase your nutrient intake, it is also more expensive.
According to the Organifi website, these ingredients may support your body's natural detoxing system, stress management, and immune health, and help with healthy weight management. Organifi green juice is marketed as the best green juice for weight management.
In this Organifi green juice review we do a deep dive into the key ingredients and components in organifi green juice as well as their role in producing general well-being and promised additional benefits.
Does organifi green juice support weight loss and other proposed health benefits it claims? Is organifi green juice worth buying? Let's dive into this organifi green juice review so you can find out if it's worth adding to your supplement routine.
What is Organifi green juice?
Organifi is a greens powder supplement that enables you to get your daily greens and other superfoods in one glass without having to go shopping, chopping, juicing, or cleaning up. It is one of the Best Greens Supplements For Improved Energy and Mood.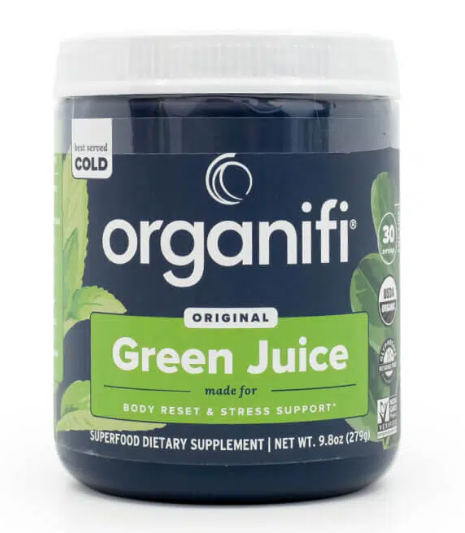 The nutritional supplement company Organifi places a strong emphasis on good health. They produce superfood powders, innovative healthy food formulae, and other products that promote better health.
The green juice superfood is Organifi's best-selling item. Some well-liked Organifi options include Immunity, Red Juice, Sunrise to Sunset, Gold, Glow, and more.
Organifi green juice was created to support stress levels and help your body recharge each day. With its special alkaline greens blend, Organifi's main objective is to make leading a healthy lifestyle more convenient for everyone.
This organic greens powder should be taken in the morning to assist your body's natural detoxifying and immunological health, stress management, and healthy weight management.
Organifi green juice powder contains 11 superfoods which boost energy and detoxify the body. This green superfood powder is naturally flavored with many organic natural flavors, such as orange flavor, mint flavors, and monk fruit extract.
Superfoods are unique foods that are endowed with a high quantity of nutrients and are very useful to our bodies. The phrase was originally invented by marketing and isn't a scientific one. Drinking Green Juice Everyday, however, is highly beneficial.
Organifi Green Juice properties.
Packed With Antioxidants
Supports Healthy Cortisol Levels*
Promotes Hydration*
Supports General Mood*
organic vegan greens & Keto Friendly Formula
Gluten-Free Ingredients
Dairy & Soy-Free
Who is behind Organifi green juice
Drew Canole, the founder and CEO of FitLife TV, created Organifi. He founded this company after undergoing a personal health and wellness transformation prompted by the receipt of a simple green juice that made him feel more energized.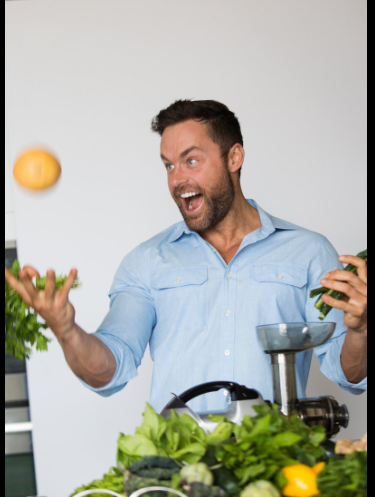 Drew was inspired to leave his career in finance and focus on promoting healthy lifestyles.
Drew's YouTube channel, which began with him showing how to juice, has grown to have over 500k subscribers. What began as a juicing passion evolved into a highly profitable supplement company that has become a well-known brand among super green advocates.
Drew and his team promise to, "… show you the healing and detoxifying benefits of natural plant life, so that you can overcome your biggest health obstacles, and live a life of happiness and vitality"
Their flagship supplement is the Organifi Green Juice, to which they have now added Probiotics, Protein blends, Turmeric, Organifi Gold which is aids in sleep, and Organifi Red Juice reputed to be anti-aging and improves energy.
Organifi is a proud supporter of Vitamin Angels, a charity that works to protect children from malnutrition. Organifi pledges to help save a child's life for every Organifi Red Juice sold.
If you sign up for the newsletter from either the blog or the store, you will receive regular emails about their products and how they claim to help you.
Organifi Green Juice Ingredients
Organifi green juice ingredients include potent superfoods and adaptogens. Adaptogens are natural substances that help the body adapt to stress and mitigate the negative effects of stress hormones.
Organifi contains 11 active ingredients making up its two blends: Greens Blend and Superfood Blend.
Organic wheatgrass powder, organic wheatgrass juice powder, organic moringa leaf powder, organic spirulina powder, organic chlorella powder, and organic matcha green tea powder make up the greens proprietary blend.
While organic coconut water powder, organic ashwagandha extract, organic lemon powder, organic red beet powder, and organic turmeric extract make up the superfood blend.
In addition, it contains prebiotic tapioca powder. We'll go over some of the ingredients in each superfood proprietary blend below.
The use of these ingredients is supported by a good amount of quality scientific evidence for the body's natural detoxing and immune systems, stress relief, and healthy weight management.
Nutrional facts
Matcha Green Tea Extract
Green tea is one of the world's most popular beverages. It has a number of potential health benefits, including improved heart health and reduced sun damage to the skin.
Matcha, a type of green tea, is marketed as being even healthier than other types. It is grown and processed differently than other types of green tea. Furthermore, the entire tea leaf is consumed.
It is believed to offer numerous benefits, including lowering oxidative stress, enhancing mental clarity, supporting the health of blood vessels, and reducing inflammation, among many others.
Matcha tea does, however, contain caffeine. It is significant to remember that excessive caffeine use can result in headaches, sleeplessness, and other negative side effects.
Organic wheatgrass powder
Wheatgrass and wheatgrass juice powder, a more concentrated version of wheatgrass, are both used by Organifi.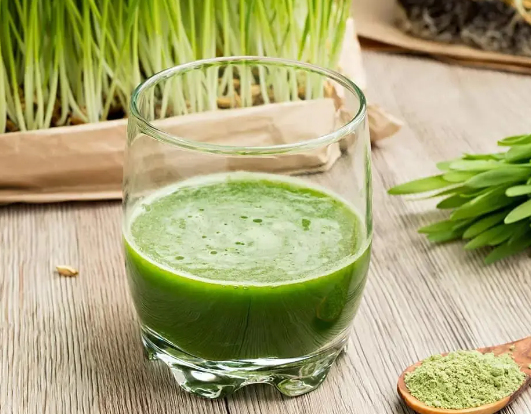 Wheatgrass is high in flavonoids, vitamins C and E, B vitamins, choline, and chlorophyll.
According to research, chlorophyll aids in weight loss, reduces food cravings, and improves cholesterol levels. It also improves immune function, decreases inflammation, and improves skin health.
Many antioxidants found in wheatgrass may be helpful for lowering oxidative stress and enhancing immunological performance.
Moringa
Moringa is a nutrient-dense superfood derived from the Moringa oleifera tree found in India. The leaves, seeds, bark, roots, sap, and flowers of Moringa oleifera have long been used in traditional medicine throughout Southeast Asia.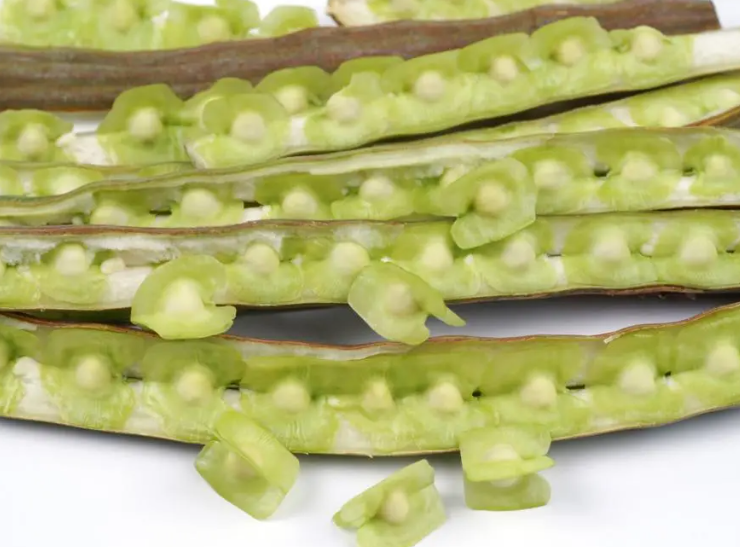 Moringa powder is frequently used in smoothies, nutrition bars, and energy drinks, as well as tea.
Moringa is nature's multivitamin, according to the Organifi Green Juice website. Researchers have discovered that this herbal plant has numerous beneficial properties. This is due to its numerous medical and nutritional benefits, such as its natural antioxidants, essential amino acids, antibiotics, vitamins and minerals.
There is plenty of recent research to back up some of the benefits stated above, though many of the studies are still in the preliminary stages or the tests have only taken place on animals as opposed to humans, so there is plenty more to be done.
Spirulina
Spirulina is a blue green alga and is believed to be one of the oldest life forms on Earth. Spirulina has a bitter taste, so people often mix it with yogurts, juices, and smoothies to improve its flavor. Spirulina is commonly available as a supplement at health food stores.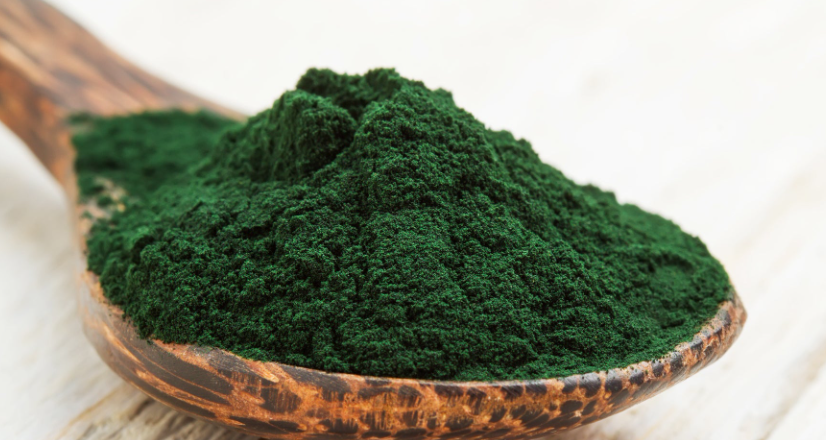 Spirulina offers many health benefits which include lowering cholesterol levels, enhancing immunity, increasing red blood cell count, anti-inflammatory properties, protecting the liver, reducing the toxicity in the kidneys, controlling bronchial asthma, and enhancing the supply of antioxidants.
Organic chlorella
Chlorella is a nutrient-dense freshwater algae. It's a close cousin to the saltwater-sourced spirulina.
Researchers first studied chlorella after World War II as a potential protein option for a growing global population. It has higher levels of vitamins and minerals than spirulina and is a better source of healthy fats like omega-3s.
Chief among chlorella's benefits is that it may help prevent the kind of cell damage that increases your risk of diabetes, heart disease, Alzheimer's disease, and certain cancers. This is thanks to its high levels of antioxidants like vitamin C, omega-3 fatty acids, and carotenoids like beta carotene, which combat free radicals.
Ashwagandha
Ashwagandha is a small shrub that is indigenous to South East Asia. For centuries, Ayurvedic medicine has used ashwagandha to treat ailments.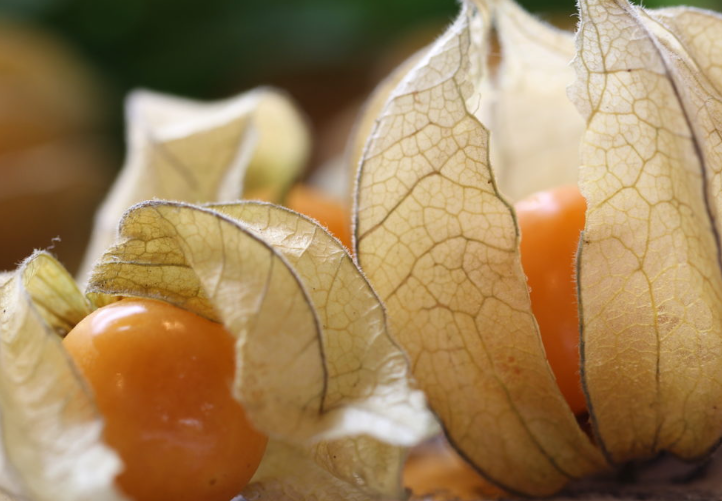 It is classified as an adaptogen because it assists the body in dealing with anxiety and stress. It helps with mental health issues like depression by reducing stress and anxiety. Organic ashwagandha supplementation in your diet also helps reduce food cravings, allowing you to lose weight over time.
If your cortisol levels are out of balance, you may experience unwanted side effects such as low energy, inability to lose weight, and irregular sleep cycles. Cortisol, the stress hormone, can be stabilized by ashwagandha.
According to research organic ashwagandha can improve physical endurance and reduce stress.
Coconut water
Coconut water is a transparent liquid found in coconuts. It is evaporated and dried to make a powder. This powder contains electrolytes such as sodium, magnesium, and potassium, which aid in nutrient replenishment.
A patient in the remote Solomon Islands, for example, was successfully treated with coconut water for hydration fluids. Coconut water aids in the removal of toxins from the system and reduces the likelihood of developing kidney stones. It also promotes healthy skin due to its antimicrobial properties.
Red Beetroot
Organifi utilizes a standardized beetroot extract containing 2% nitrates. Nitrates boost nitric oxide production and improve blood flow throughout the body, particularly in athletes. Beets are also high in antioxidants and anti-inflammatory compounds.
Monk Fruit
Monk fruit is a calorie-free, all-natural sweetener. This sweetener comes from a little fruit that is indigenous to China.
Calorie-free beverages sweetened with artificial or non-nutritive sweeteners like monk fruit, for example, have been demonstrated to have little to no influence on daily caloric intake, glucose and insulin levels, when compared to sucrose-sweetened beverages.
Monk Fruit may help promote weight loss due to not containing calories.
Customer Reviews on Organifi green juice
Now let's look at some of the organifi green juice Reviews.
The organifi green juice supplement has 9519 customer ratings and scores an overall rating of 4.3 stars out of 5 stars on Amazon.
So, let's take a look at some of these reviews!
I had an incredible energy boost after taking Organifi for about a week. Tasty and well worth the money. Highly recommended!

Chris.
First off this product is incredibly expensive, but worth it. I mix it in water and love the minty taste. About a month ago, I started creating protein smoothies combining this with chocolate or vanilla plant-based protein powder. My energy levels are unbelievable. I used to get tired in the afternoon and evening, but not anymore. In addition, I can tell the difference in how clear my mind is. I highly recommend this product.

Schenny.
VERY disappointed with this product. The taste is awful, I could barely choke it down. It tastes like mint-flavored swamp water, and unless you really love the taste of vegetables you are not going to like this. The product is also loaded with cheap cereal grass filler ingredients which I did not notice when I bought. I emailed customer support for a refund, and they are giving me the run-around and refusing to refund my money.
Does It Really Work?
You must be wondering whether Organifi Green Juice actually works. Many wonderful components in Organifi Green Juice have been shown to enhance general health. Nearly all of them have undergone clinical research or study to show that they have benefits.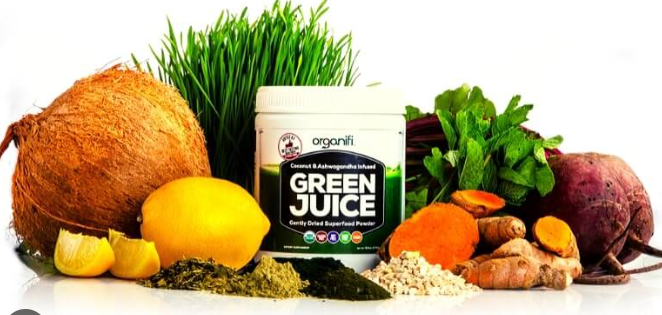 You should include additional healthy living practices, just like with any other lifestyle change. According to Organifi, this will accelerate and boost the success of the results. Here are a few ideas they propose you include into your way of life:
wherever possible, choose organic food.
Include pre- and probiotics in your meals on a regular basis.
Engage in physical activity on a daily basis.
Get seven to nine hours of sleep per night and
consume at least eight glasses of water daily.
By incorporating at least one or two of these lifestyle suggestions along with your green juice dietary supplement, you should experience the greatest benefits.
Potential Side effects
Organifi's green juice powder contains caffeine, as was already indicated. Hence, if you are sensitive to caffeine, you might want to start with half a scoop rather than a full scoop to determine if you experience any negative side effects.
According to the website, people who are extremely sensitive to caffeine usually have no problems drinking green juice. For instance, compared to a cup of coffee, matcha tea powder has significantly less caffeine.
The product canister bears a cancer warning, but do you need to worry? This company is following California law by advertising this. No type of cancer or problems with reproduction are known to be brought on by the green powder. Essentially, it means that the products originate from soil in California that could be tainted with substances that cause cancer.
Please see your primary care physician if you are using any additional drugs or dietary supplements to determine whether this product is safe for you, especially if you are expecting, nursing, or planning a future medical treatment. This will lessen the chance of any negative side effects.
Where to Buy Organifi green Juice
Organifi is available in a few places including their website.
Green Juice costs $69.99 for a single bottle (down from $79.99), with savings offered for purchasing multiple bottles at once. If you buy three bottles, you can save $59, and if you buy six, you can save a whopping $169.
By selecting the "subscribe and save" option, you may also have your bottle automatically delivered every 30 days and save 15% on your order, making one bottle $59.46 every month.
The pricing of Organifi Green Juice on Amazon is higher, at $73 for a single bottle and $69 for the monthly subscribe and save option.
Certain high-end retailers, including The Vitamin Shoppe, might also sell Organifi.
Dosage and how to take Organifi Green Juice
In order to start detoxing first thing in the morning and get the body moving, the company advises drinking 8–10 ounces of water right away after waking up and continuing to take Organifi Green Juice.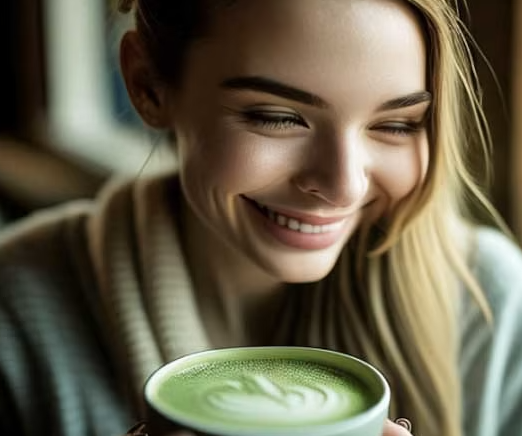 For a single dose, mix one scoop of Organifi powder with 8–10 oz of water or another beverage of your choice. Mix one packet of Organifi with 8–10 oz of water or other beverage when using travel packs.
To get the most nutritional value from Organifi Green Juice, you should consume it every day.
Does Organifi Green Juice have probiotics?
Probiotics are not present in Organifi Green Juice, but it does contain some nutrients including ashwagandha root extract, which has been linked to better memory and decreased inflammation. It contains vitamins and minerals that boost the immune system and lower the risk of heart disease, cancer, and arthritis.
Organifi Green Juice and Weight Loss
A review of all available studies on the relationship between fruit and vegetable (FV) intake and weight in women revealed, according to a 2020 study published in Nutrients, "that increased intake of FV to recommended levels of intake is a main factor to successful weight loss in women."
"Inadequate vitamin and mineral consumption is recorded among individuals with obesity," according to a different study published in Nutrients. Despite the fact that overweight and obese people frequently consume more calories than they require, this nevertheless happens. the main factor causing weight growth.
Basically, the calories consumed aren't supplying the vitamins and nutrients needed for optimal health. Organifi juice is a good source of these micronutrients. The study goes on to say that weight loss maintainers – those who've lost weight and are now keeping it off, "had a higher Healthy Eating Index" score.
Pros and Cons of Organifi juice
Pros
The product is gluten-free and Non-GMO verified.
It contains organic supplements that help reduce stress.
The company offers rewards and refer a friend programs.
Cons
Expensive to maintain.
The company advertises add-ons to greens that add up.
Final Thought
This organifi green juice review has shown that the ingredients in this superfood supplement are reliable. In a similar manner, many of the organic components utilized to create superfood powders have been studied and have supporting clinical data.
If you have poor eating habits, Organifi juice can help you get the nutrients you need, but if you want to feel your best, you should also take greens powder and eat properly and keep active.
All in all, this product seems like a good green juice with potent ingredients for overall health.